DETU F4 High Resolution Panoramic Camera
4-Lens professional panorama camera More than 6K high-definition
Shipping to {{shipping.country}} is not available currently
---
Ask Question
Product Description
The Detu F4, a 360-degree camera which is claimed to have 8k resolution at 24 fps or 4k at 60fps ,will lead you "See the world's every degree". You can see the live broadcast anywhere with this professional VR technology, as well as creating wonderful panoramic photography anytime.
High-quality four-group wide angle lenses

More than 6K high-definition 360° video

Panorama camera for live view

Lightweight body & large capacity battery
Product Information
| | |
| --- | --- |
| Shooting angle | 360° X 360° |
| Panoramic video | U8K 7680 X 3840 24FPS@@4k 3840 X 1920 6OFPS |
| Memory card | TFcard 128G X 4 |
| Encoding format | H.264 |
| Frequency of light | 50/60Hz |
| Video format | MOV / MP4 |
| Battery | 7.2V X 5400mAh |
| Recording duration | U8K 180 min |
| Remote control | Bluetooth 4.0 |
| Size | 155X75X75 mm |
DETU F4 User Guide [ Download ]
DeStitch : DETU panoramic stitch studio, support automatically identify the panoramic of the F4 camera, quickly export to 360°Video/Photo, and support custom panoramic for stitching. [ Download ]

DePlay : DETU panoramic player, support view Sphere, Sphere S , Twin camera panoramic and exported to 360° Video/Photo format,also support 360°Video/Photo play. [ Download ]

DeLive : DETU panoramic live software, capture 4-video stream of F4, support custom template to stitching and 5 output modes, with DETU server you can watch panoramic in PC and Mobile. [ Download ]
DETU F4 App : Detu F4 App was developed for Detu camera F4, it allows users to control F4 easily: preview, shooting pictures/videos, setting parameters, etc.
Detu F4 camera is a 4-fisheye professional panoramic live-streaming camera with four high-quality full-view lens and ability to shoot more than 6K HD panoramic videos. [ Android Download / iOS Download ]
DETU Camera App : Connect mobile phone through Wi-Fi, supports remote camera shooting, real-time preview and quick share , supported panoramic camera: Sphere、Sphere S、Twin.
[Multi player mode] Five playing modes, immersive interactive browsing bring you the fun of panorama.
[Panorama cloud storage] Mobile phone and PC synchronization, have you home page of panorama immediately .
[Easy to share] Varied ways to sharing, share your panorama views as you like. [ Android Download / iOS Download ]
Sphere Firmware : [ Download ]

DETU F4 Firmware : [ Download ]

More About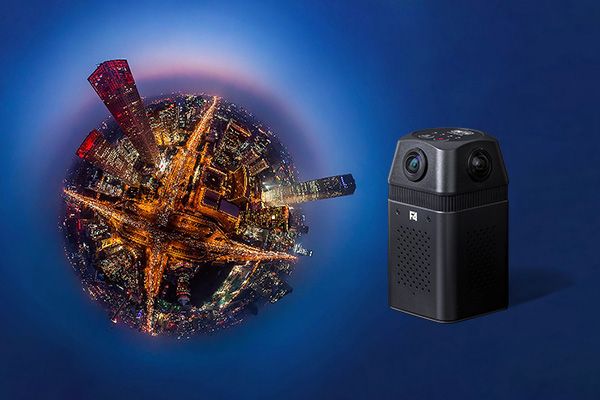 MORE THAN 6K HIGH DEFINITION 360° VIDEO
Total 48 million pixel Sony back-illuminated image sensor. Maximum 2880×2160 resolution. Generate 6500×3250 resolution 360° video
Related Video Shorts
FAQ
Do you have questions about the product ? Please fill the form below. We will reply later.
Show More
Show Less

Payment Security
We support PayPal and Stripe for payment. Flexibility and security every time you pay.

Easy Returns
If you are not satisfied with your purchase, you can
return it to us
with a full refund.