Product Description
SORBO USB Rechargeable Batteries is cool invention than normal AA battery and rechargeable battery. No. 5 AA Battery lipo rechargeable battery can be widely used in many products instead of nickel-metal hydride batteries, especially suitable for dry battery lighting plays remain as one of the lighting effect, the output voltage of 1.5V design; stable output, no battery memory effect, low self discharge rate; Plug and play.
Product Information
| | |
| --- | --- |
| Input Voltage | 5V |
| Input current | 500mA |
| Charging Time | 1-2h |
| Output no-load voltage | 1.5V±0.2V |
| Output | 1A |
| Capacity | 1200mA ±10% |
| Life | ≥3 Years |
| Size | φ14.5*50mm |
| Weight | 14g |
| Type | AA |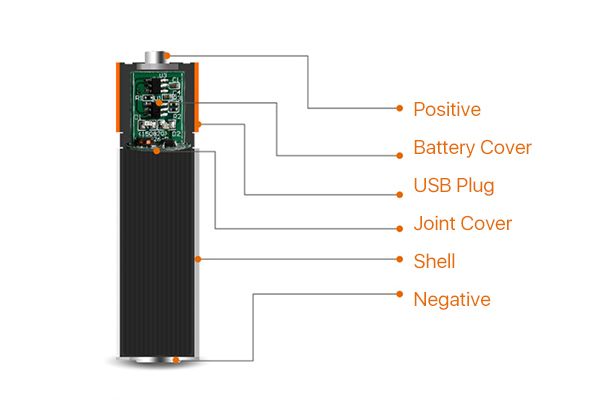 From the Manufacturer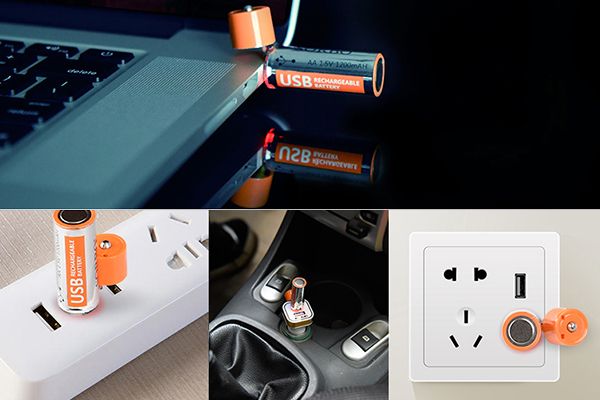 USB CHARGING
Can be charged anyplace with USB interface.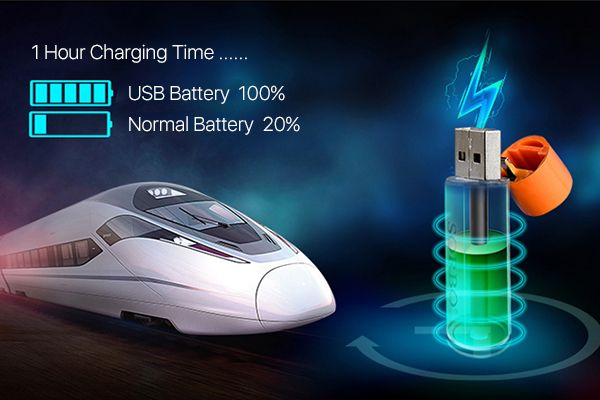 1 HOUR QUICK CHARGE
Faster than ordinary rechargeable battery.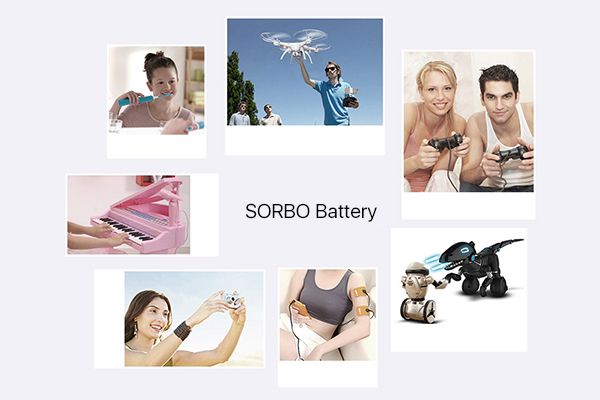 A MUST-BE FOR YOUR DAILY LIFE
Suitable for most household appliance and outdoor electronics, such as mouse, camera etc.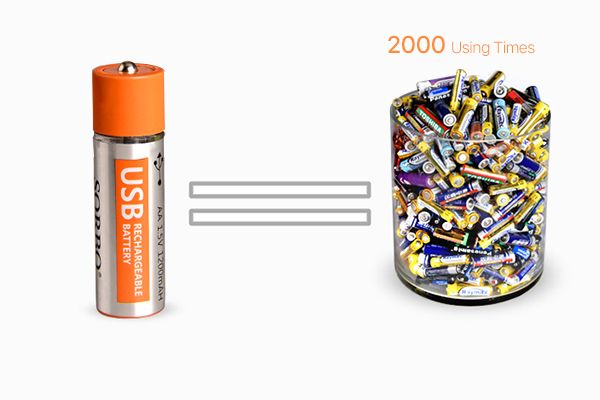 RECYCLE CHARGING
One SORBO rechargeable battery can be used three years and be charged 2000 times.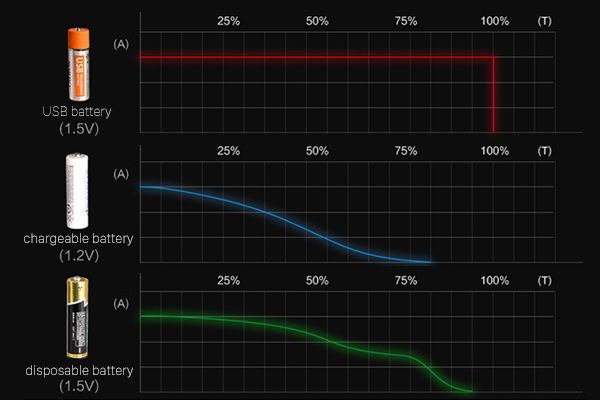 1.5V OUTPUT VOLTAGE
The electric current will never drops when outputting.
FAQ
I test the battery actual battery capacity is 555 mAh, what's wrong?
Your test output volt is 4.62 in first pic and get 350mAh normally. It's output volt is 1.5 in normal and will get 1200mAh.

Customer Reviews
Batteries are amazing. Especially Type AA is more convenient than i think. No cables or charger needed to fill them up. They plug into any USB hole and start charging. Highly recommend.
Спасибо. Отличные батарейки. Все работают. Спасибо за доброжелательное отношение.
The order came very quickly, just 14 days. very decent product, feels like a brand product. all with high quality and beautiful. very happy with purchase I recommend!
Working without any issue.Charging from min to max about 1 and half hour.When charging the light is red,when is ready the light is green.Shipping time was about 2 weeks to Bulgaria.HIGHLY RECOMMENDED.VERY GOOD SELLER.
Very fast. Product looks good. Will test strength. Fast Charging, lights work. Good seller.