OPSEE Solar Mosquito Zapper
Solar & USB Powered, Works Up to 28 Hours, LED Lantern for Camping
Shipping to {{shipping.country}} is not available currently
---
Ask Question
Product Description
OPSEE Solar Mosquito Zapper is a multi-functional outdoor&indoor lighting companion, which can be took anywhere to illuminate your way and keep away the mosquitos. Solar Panel & Micro USB Cable two ways charge just as convenient at outside as it is home. Up to 28 hours of mosquito protection successfully helps you get rid of annoying mosquitos and bugs. A must-have for camping trips.
---
Best Way to Use The Mosquito Zapper
OPSEE Solar Mosquito Zapper will not going to work super fast thanks to its physical method. For better killing the bugs, we do suggest you leave it merely on the mosquito zapper mode(without opening the light) for a couple of hours before you hop into your tent or room. Then it will works surprisingly good.

[ Solar-Powered Mosquito Zapper ] - Comes with a separate solar panel, which will significantly reduce your power bill and enable you to charge the Zapper anytime anywhere, especially camping outdoors. Micro USB Cable also makes it possible to charge from the car charger or mobile power.

[ Up to 28 Hours of Mosquito Protection ] - Built-in rechargeable battery lasts up to 28 hours for one charge. Able to keep you from getting any mosquito bite throughout the whole night.

[ Effective Mosquito Zapper ]- Featuring ultraviolet light, mosquitos and gnats will be attracted mostly, then quietly killed by the electric shock, effectively help you get rid of annoying house flies and bugs.

[ Portable Lantern for Visibility ] - Unique snap-on hook design, can be used as a flashlight, outdoor emergency light, camping light(hook up to the top of the tent), indoor night light with adjustable 3-levels brightness.

[ Super Safe for Pets and Kids ] - Physical mosquito zapper which is no smelly, no radiation and chemical-free, plus its patented lightning-protection technology, safe for children or pregnant women.

[ IP67 Waterproof ] - The Zapper can be run under a water faucet to clean, no more mosquito remains after each use.

[ Perfect for Camping Trips ] - Serve as the Mosquito Zapper, Emergency light and Nightlight in the tent. The Zapper and Lantern each have their own on/off button so you can turn each on/off as needed, or even have both on at the same time. Plus its separate solar panel for easy charging, a must-have for camping trips.

[ Suitable for A Certain Area ] - (Not large area) such as your backyard, shady areas of your deck or porch, camping outdoors, night fishing or other areas around lingering dampness or grass. It also works well in your bedroom or kitchen, etc.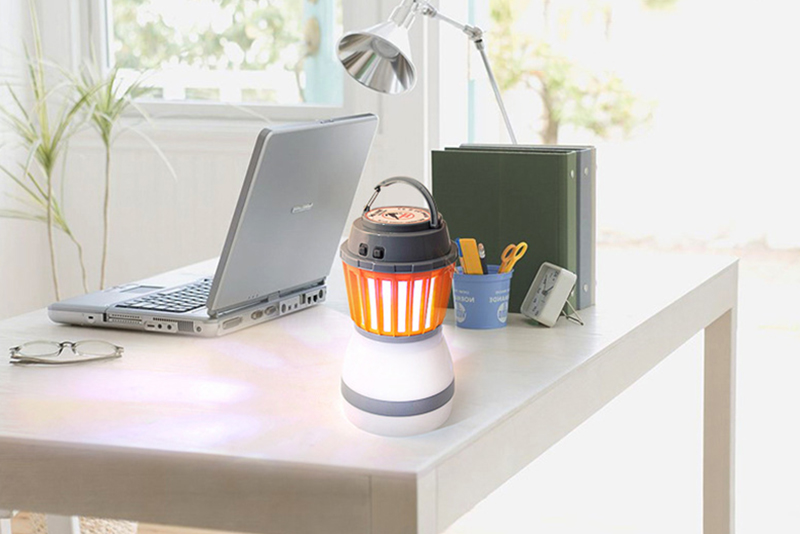 INDOOR MOSQUITO KILLER AND LIGHT
It does help to keep you from getting bites from the bugs. With snap-on hook, you can put the light on the desk or hang it in the place you need.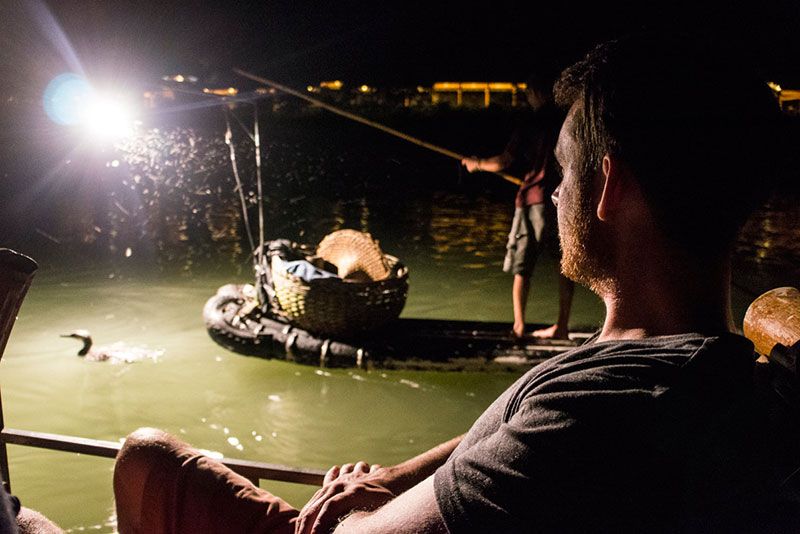 NIGHT FISHING LIGHTS
OPSEE Solar Mosquito Zapper is helpful for creating a mosqutio-free environment during your night fishing. So that you can focus your attention on fishing.
Product Information
| | |
| --- | --- |
| Product Name | OPSEE Solar Mosquito Zapper |
| Brand | OPSEE |
| Model | OPS101 |
| Size | 95mm x 170mm |
| Weight | 329g(without solar panel); 479g(included the solar panel) |
| Mosquito Killing with Full Charge | Up to 28 hours |
| Battery Capacity | 2200mAh/3.7V |
| Full Charge Time | 2-4 hours |
| Rated Charging Input Voltage | 5.0± 0.2V |
| Rated Charging Input Current | 900mA±100mA |
| Place position | Recommended hanging height: 0.8-1.2m |
Package List:
1 * OPSEE Solar Mosquito Zapper
1 * USB Charging Cable
1 * Solar Panel(Optional)
1 * User Guide
Notice:
•Please do not stretch your hand into the power gird during use to avoid the damage or accident.
•Please turn off the power when you wash the lamp with water.
•Keep this product out of reach of children.
•Shady areas where mosquito gathers are the best position to place the lamp (and without other light sources). Recommended hanging height: 0.8-1.2m
•Please do not put the lamp near windows or doors in case exoteric mosquitoes are attracted.

FAQ
Do you have questions about the product ? Please fill the form below. We will reply later.
Show More
Show Less

Payment Security
We support PayPal and Stripe for payment. Flexibility and security every time you pay.

Easy Returns
If you are not satisfied with your purchase, you can
return it to us
with a full refund.