Product Description
Hover Camera is the first autonomous flying camera of its kind that's truly safe, portable, and easy-to-use.
Powering Hover Camera's ease of use is Embedded AI, Zero Zero Robotics' groundbreaking technology that packs a suite of AI algorithms into a tiny circuit board.
Throw and Balance

13MP Photos & 4K Video

Auto-Follow

Release and Hover

Electronic Image Stabilization(ELS)

Portable and safe

Carbon Fiber Enclosure

Capture 360 degrees of panorama video
Product Information
AIRCRAFT
Folded Dimension
182x132x33mm³
Weight
242g (including battery)
Max Speed
8m/s (17mph)
Max Service Ceiling Above Sea Level
2000m (6562ft)
Max Hovering Time
10min (no wind)
Suggested Control Distance
Up to 20m (65 ft)
Operating Temperature
5-35°C (41°F-95°F)
Wi-Fi Frequency Bands
2.4GHz; 5GHz
CAMERA
Sensor
1/3.06" (CMOS); Effective pixels: 13M
Lens
FOV 78.4°; 28mm (35mm format equivalent)
f/2.0; Depth of focus: 1.2-6.7m
ISO Range
100-3200
Pitch Range
-90° to +30°
Image Max Size
4208×3120
Video Recording Modes
4K: 3840×2160 at 30fps
1080P: 1920×1080 at 30fps
720P: 1280×720 at 30fps
Photo/Video Format
JPEG/MP4
Storage Capacity
32G (including system files)
BATTERY

Capacity : 1360mAh
Voltage: 7.6V
Energy: 10.34Wh
Battery Type: LiPo 2S
Weight: 71g
Operating Temperature: 5-40°C (41°F-104°F)

CHARGER

Input Voltage: 11-20V
Power: 36W
Output Voltage: 8.7V MAX
Output Current: 2.8A MAX
Adapter Input: 100-240V~50/60Hz, 1.0A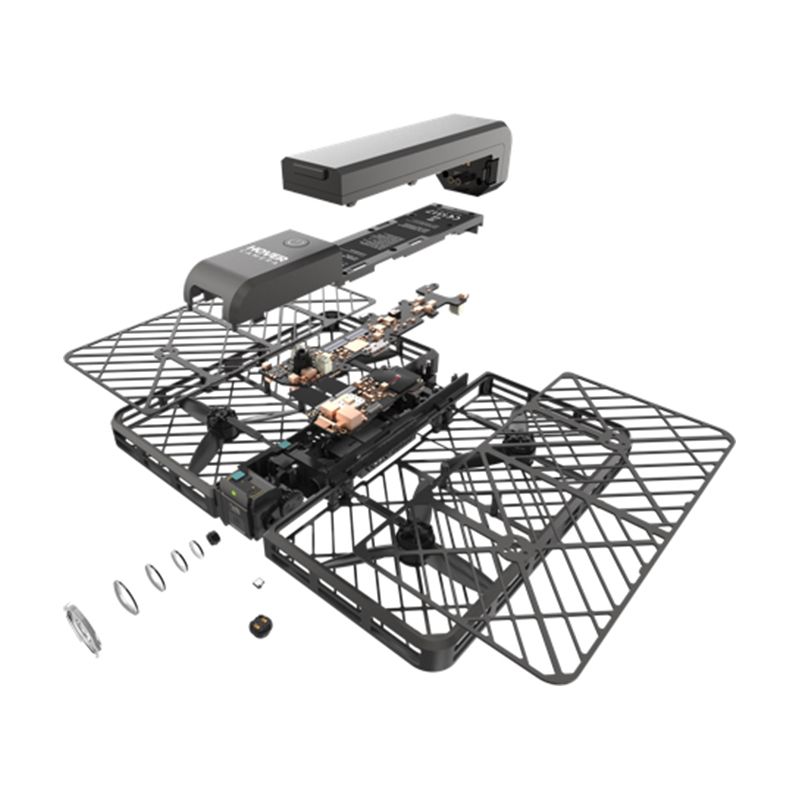 From the Manufacturer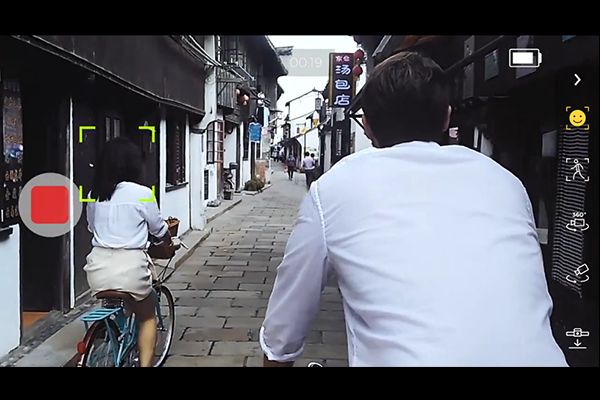 AUTO-FOLLOW
Hover Camera Passport can track your face and body, it will accompany your journey all the time.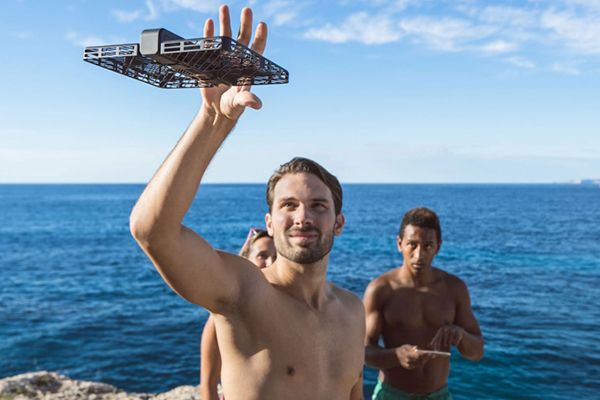 RELEASE & HOVER
Truly easy to operate flying camera, unlike drones or quadcopters.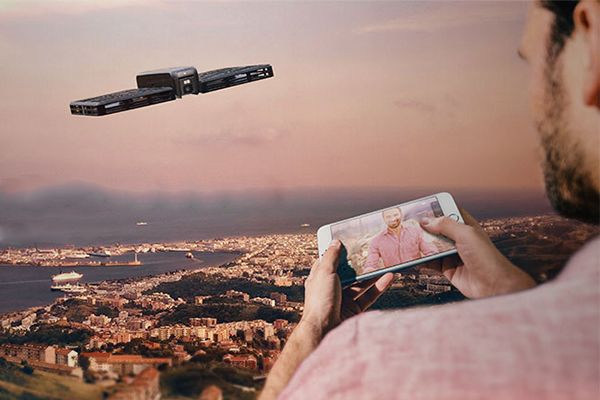 CAPTURE UNIQUE PERSPECTIVES
See from a new POV with close-range shots, 360 Spin and Orbit.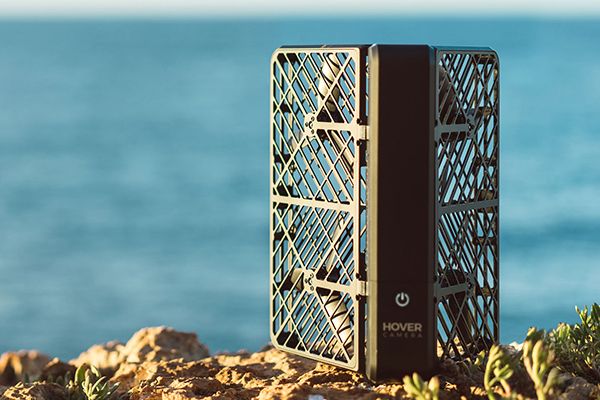 4K VIDEO & 13MP PHOTOS
Record your wanderlust moments in 4K video and 13MP photos.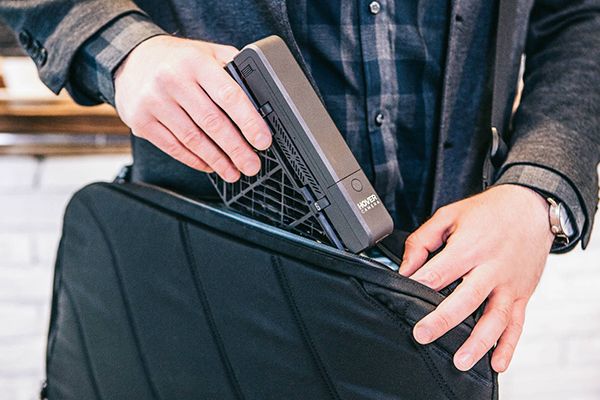 PORTABLE
Small enough to easily fit into your purse or backpack.
SAFE
Light, durable, with enclosed propellers for a worry-free flying experience.
Related Video Shorts
Customer Reviews
As a user has a small black and DJI,Hover brought me the surprise is fun, fun, fun (important things that 3 times). And DJI a completely different experience, hand after the trip with only a hover, and large DJI to carry too much or too heavy. As for the photo and video effects, in the case of adequate light are similar, dark place is not very good. With the film feature cool, sister are very happy! ??
Black technology is really incredible ~ very fun ~ packaging exquisite design sense of full, small black man light lovely, tried in the interior quite a bit smooth, really threw out on the fly friends ~ sound or a bit, but the experience than before Feel better when not so much ~ want to stop when a catch back ~ function also need to explore the next ~ look forward to travel time to bring the little black man ~