Funxim Magnetic Wireless Car Charger W3
Magnetic Mount & Wireless Charge All-in-one Step
Shipping to {{shipping.country}} is not available currently
---
Ask Question
Product Description
FUNXIM Magnetic Wireless Car Charger W3 Magnetic Mount & Wireless Charge All-in-one Step Without Plug.
Wireless car charging

Air out let fixture

Magnetic mount

360 degrees rotation

Easy to pick & place

Qi-standard, stable clamp
Product Information
| | |
| --- | --- |
| Brand | Funxim |
| Model | W3 |
| Input | 5V |
| Output | 5V |
| Charging | Wireless charging |
| Charging Current | 1000mAh |
| Interface | Micro USB |
| Size | 70mm (Φ) 55mm(H) |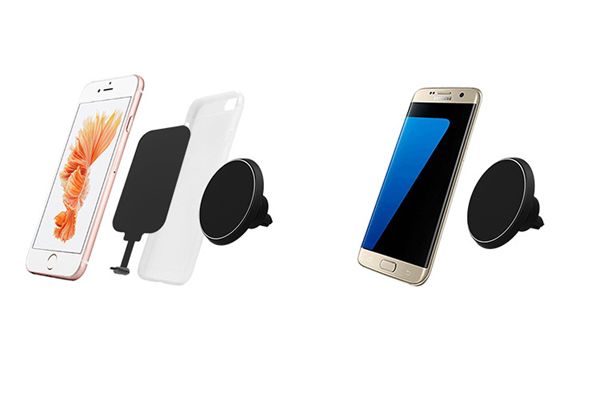 Devices need a Receiver ( Left picture)
iPhone: 5/5S/SE/6/6P/6S/6S Plus/7/7P
Android: Universal Micro USB Receiver ( Please note your phone model)
Devices no need a Receiver ( Right picture)

Samsung: S6/S6 Edge/ S6 Edge Plus/S7/S7 Edge/Note 5
Nokia: Lumia 920/930/820/1020/1520/Icon(929)/822
Google: Nexus 4/5/6/7
HTC: 8X (US Version)/Droid DNA (US Version)/Incredible 4G LTE/Butterfly (US Version)
LG: D1L/LTE2/G2(US Version)/G3(four contacts is ok, two contacts need receiver)
Others: Moto droid 5,etc.
More About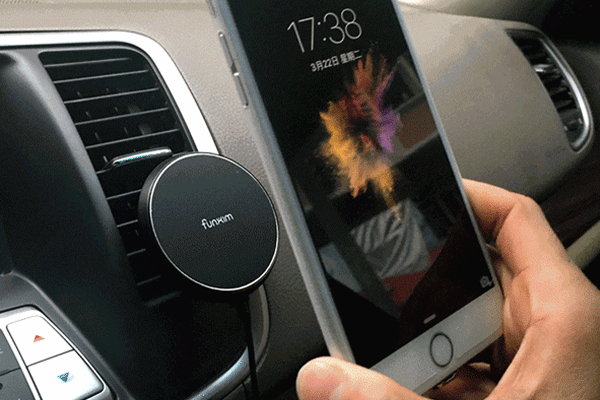 Easy to charge.
FAQ
Do you have questions about the product ? Please fill the form below. We will reply later.
Show More
Show Less

Payment Security
We support PayPal and Stripe for payment. Flexibility and security every time you pay.

Easy Returns
If you are not satisfied with your purchase, you can
return it to us
with a full refund.