486 GB for iPhone 7 ? – New Features of Kuner Kuke iPhone 7 Smartcase
---
Battery life and the tiny storage have always been the two embarrassing things for iPhone users .In order to keep light and slim, each generation of iPhone power is still too less to use. The new iPhone 7 is no exception.

This demand gave birth to the development of charging mobile phone case, even Apple itself, also launched the Smart Battery Case. Apple's own products, although the material feels good, but the bump on the back still disappointed most iFans. Up to $99 makes it unappealing to shoppers.
As early as the iPhone 5s age, Kuner Kuke iPhone Smartcase had excelled in providing expansion storage and charging function. Its fourth generation Smartcase 'iPhone 7 Smartcase' has already gone on sale ( https://geecr.com/product/kuner-ip7 ). Compared with the last generation Kuner iPhone 6S Smartcase Version, what are the differences?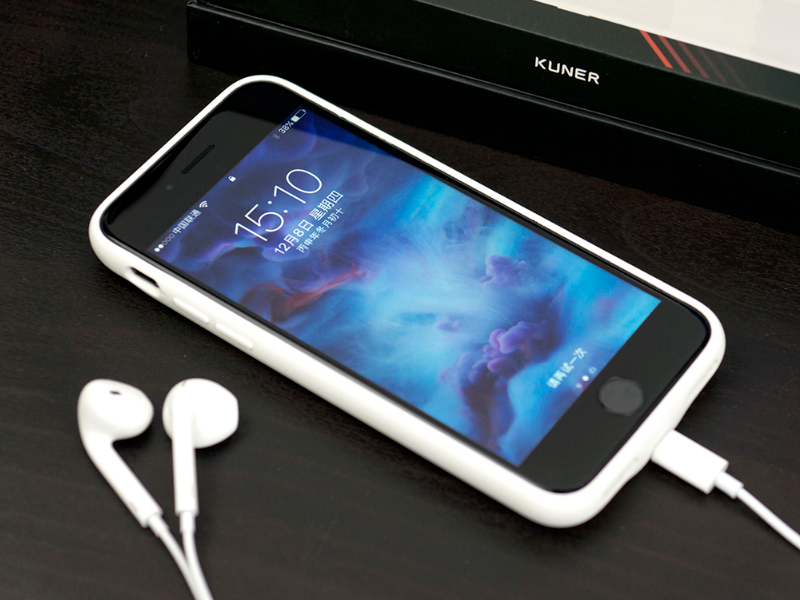 New generation Kuner Kuke Smartcase includes two versions: iPhone 7 SmartCase and iPhone 7 Plus SmartCase, both with black models and white models. For design, Kuner still adheres to the principle that aesthetics and functions do coexist. It is smaller and slimmer than Apple Smart Battery Case. Also, the Kuner Kuke will work with skins. 'No Bump Design' is continued for comfort visual experience.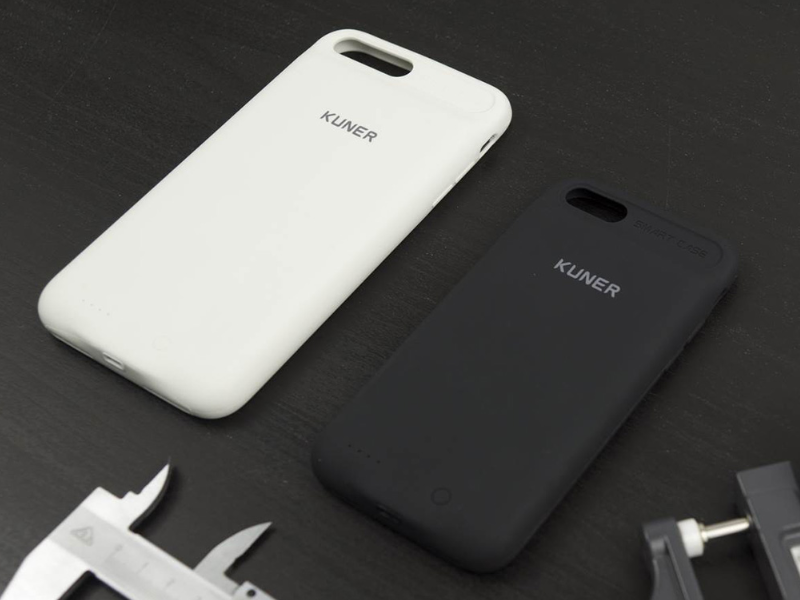 The appearance material of Kuner Kuke iPhone 7 Smartcase has changed significantly. Its shell introduced the imported food grade LSR liquid silicone material, and then into shape through the precision of the second injection molding process, surface of the case is not only delicate but also waterproof, and non-slip, drop, can provide perfect physical protection for the iPhone.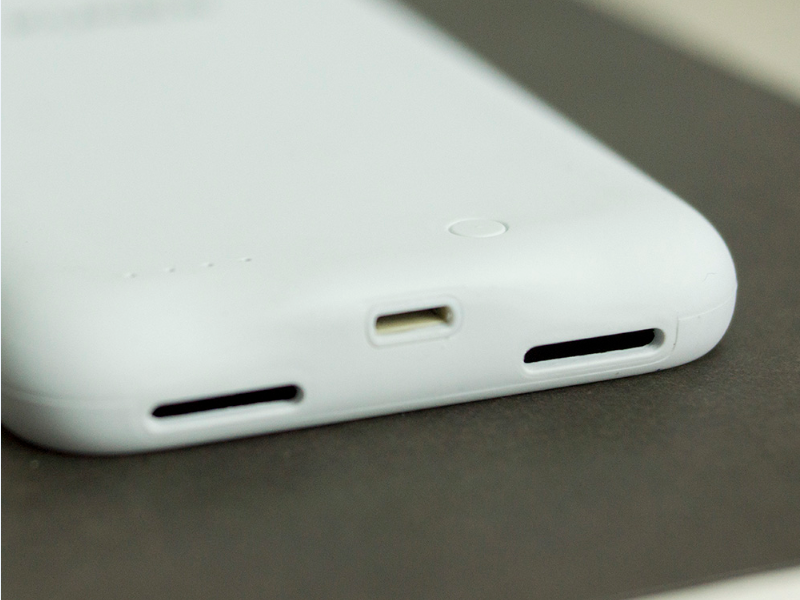 Kuner's top flap is soft and flexible, can be freely bent, so the installation and removal of the iPhone is very simple and easy. Installation of the case is simple as you peel the top back and slide the iPhone in. Users will feel more easily in use, data interface accident can also be avoided in the assembly and dislocation, more reliable than ever.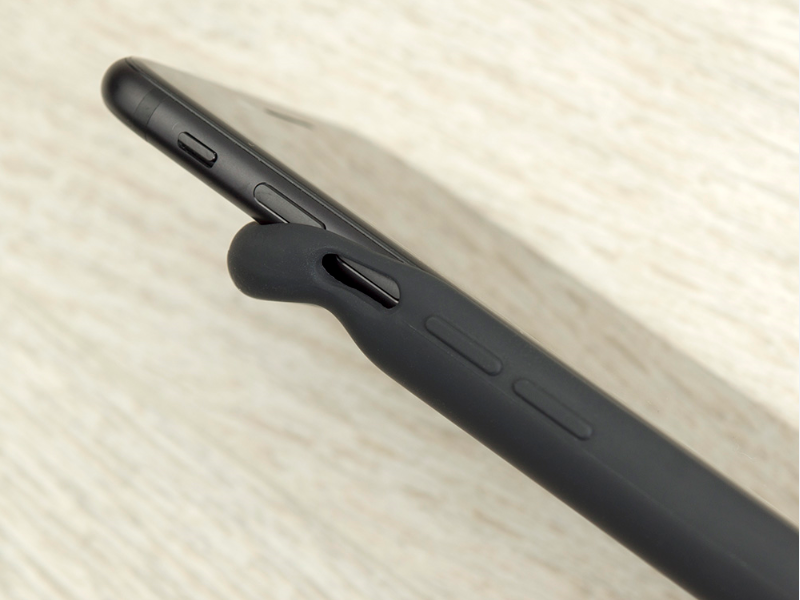 Charging and expansion storage have been the two main functions of Kuner Kuke Smartcase Series. Kuner Kuke Smartcase iPhone 7/7 Plus version are similar to the previous generation in the charging part, equipped with a built-in 2400mAh ultra-thin high-density lithium polymer battery. Expansion storage got some changes. Driven by Kuner's ARM architecture KN1315 processor, its storage can be expanded by Micro SD memory card (TF card, Maximum Support 256GB). So users can freely choose different specifications capacity they need with unlimited expansion. What's more, files stored in the Micro SD card can be read and used by a variety of devices, data sharing is also very convenient, featuring functions of a portable USB disk.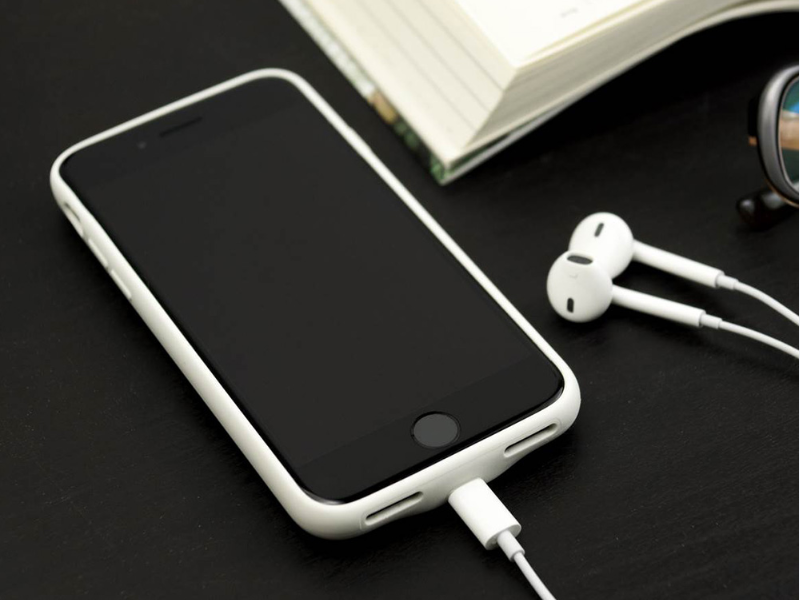 Support iPhone Lighting Earphone is another function where the Kuner shines. Not only can listen to music or answer calls, but also can use all the wire control function during charging. It makes iPhone 7/7 Plus more efficient.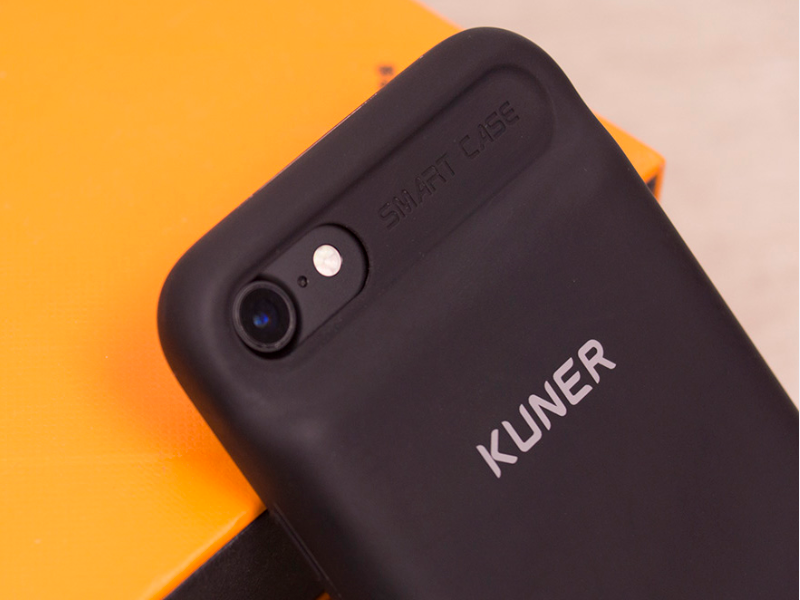 A big advantage of Kuner Kuke iPhone 7 Smartcase is camera protection. To the iPhone 7 time, the camera has been greatly enhanced, not only iPhone 7 Plus with a dual camera, even the iPhone 7 camera area is also much larger than the previous generation, but the camera is still bulging. All these make camera becoming more vulnerable. After the installation of Kuner Smartcase, the problem can be easily solved. Excellent camera performance of iPhone 7/7 Plus will be realized to help you capture more beautiful moments.