GEECR Indoor Motion Sensor Light
360° rotating led night light,Detachable magnet base,Wireless USB charge,Security lights (Warm Yellow)
Shipping to {{shipping.country}} is not available currently
---
Ask Question
Product Description
GEECR human-body sensing night light, human-body sensing in the 3-5m range, automatically turns on when the infrared sensor senses body temperature. After human body leaves the sensing range about 20 seconds the light automatically turns off. Light-sensing technology automatically controls the start, it starts automatically in a dark environment, automatically hibernates when the ambient light is strong. Scientific eye-protecting lightIng. Avoid damaging the eyes by direct lighting. Open smart home life experience.
360° rotation LED Motion Sensor Night Light, can be arbitrarily changed to any direction.

With energy-saving LED bulbs, plus rechargeable 400 mA polymer lithium battery, convenient and energy-saving.

Automatically turns on within 3-5m in the dark when motion is detected, then auto-off 20s later when no motion detected.

Comes with detachable magnet base, you can stick the light anywhere you need.

Light can be removed from the base, so it can be used as a flashlight or emergency lighting with ON mode.

Ideal light source for bedroom, bathroom, stairs, hallways, closets & cabinets, kitchen, closet, nursery, etc.
Product Information
| | |
| --- | --- |
| Material | ABS + PC |
| Light Source | LED |
| Voltage | 4.5V / DC 5V |
| Service Power | 0.7W |
| Battery Capacity | polymer lithium battery 400 mA(only for storage mode) |
| Storage | theoretical duration of use is about 2-3 months |
| Package | 1 x Night Light ,1 x 3M double-sided tape,1 x User Manual,Storage models with 1 charging cable |
| Note | In order to avoid damage, please read the instructions manual before using. Do not be in contact with water or use in humid environments. In order to avoid damage to the product. Do not attempt to disassemble, repair or modify the unlt.@@For the first usage of the storage model, we recommend to charge it for 2-5 hours before use, after charging the indicator light turns from red to blue. When the power is low please charge with a USB cable, store with the switch at OFF store when not in use for a long lime. It is best to charge it every three months. |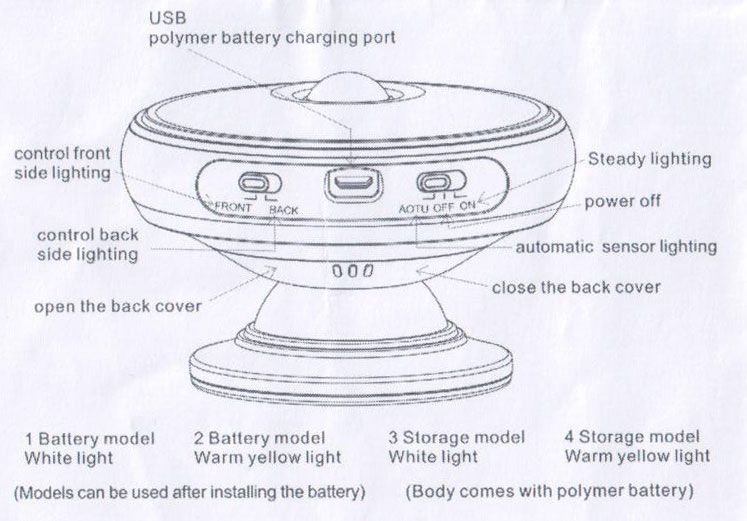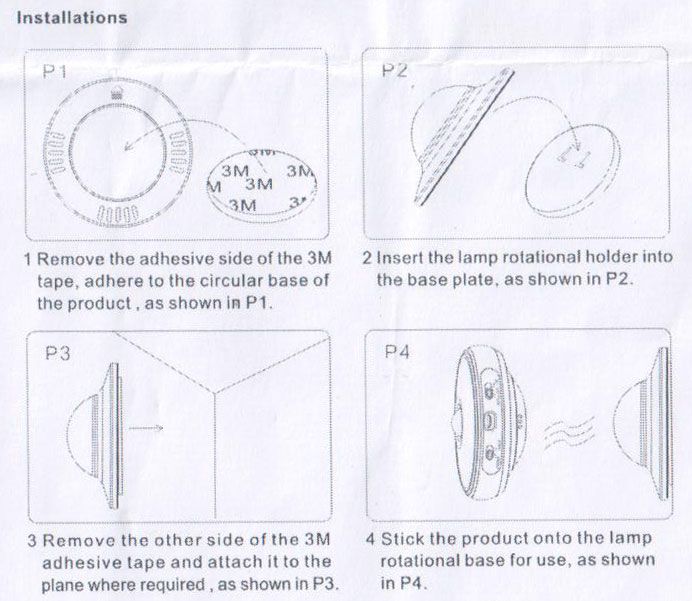 More About GEECR Indoor Motion Sensor Light
HUMAN BODY SENSING NIGHT LIGHT
With the PIR motion sensor, GEECR Night Light can automatically turns on when the infrared sensor senses body temperature in the 3-5m range.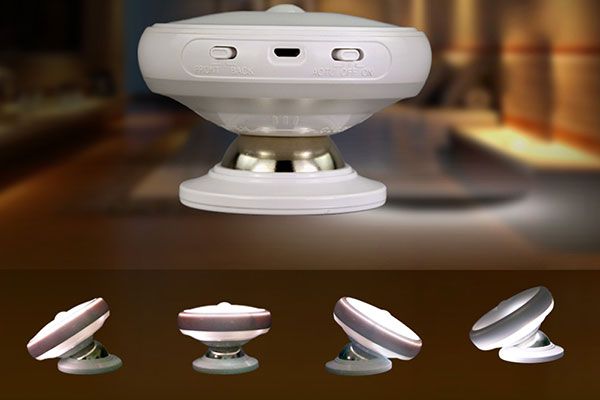 360° angle allows you to arbitrarily change the lighting direction, intelligent light control with human body sensor.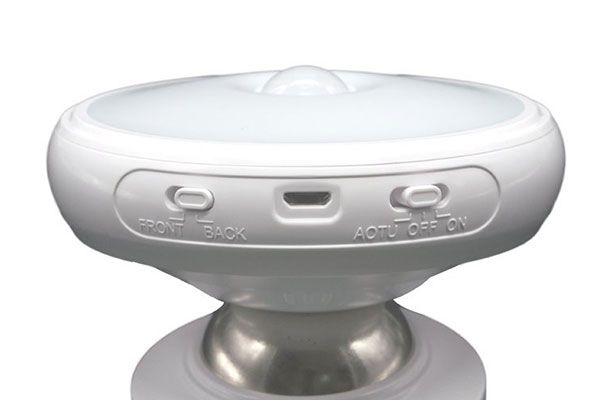 GEECR LED Motion Sensor Night Light can be charged by universal micro USB cable. No wiring needed.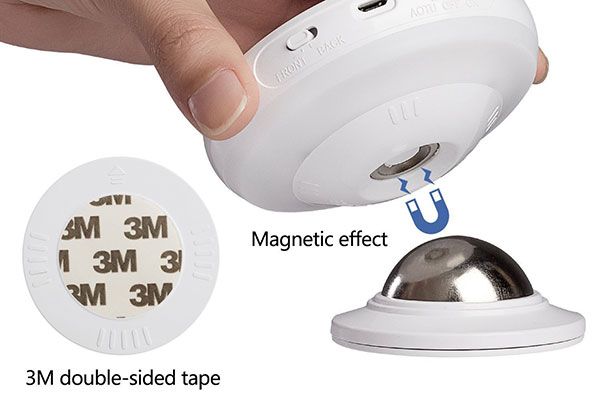 EASY INSTALLATION
GEECR Night Light comes with a 3M double-sided tape, arbitrarily fixed anywhere there is metal nearby with built-in detachable magnet base.
Related Video Shorts
FAQ
Do you have questions about the product ? Please fill the form below. We will reply later.
Show More
Show Less

Payment Security
We support PayPal and Stripe for payment. Flexibility and security every time you pay.

Easy Returns
If you are not satisfied with your purchase, you can
return it to us
with a full refund.