YI 4K Action Camera
2.19" Retina Screen Ambarella A9SE75 XiaoYi 2 Sport DV
Shipping to {{shipping.country}} is not available currently
The item is out of stock now.
---
Ask Question
Product Description
YI 4K Action Camera presents an immersive footage of you and your world.
The only action camera to combine 4K30 video recording, integrated touchscreen and up to two hours of battery life.
Built with the new generation Ambarella A9SE75 chip, Sony IMX377 image sensor, and 7 layers of all glass lenses, it records 4K/30fps at 60mbps, 4x the quality of 1080p.
Featured with an impact resistant Gorilla Glass 2.19 inches LCD touchscreen, you can intuitively shoot and preview with the touch of a finger.
Records 4K/30fps (60mbps), 1080p/120fps, 720p/240fps video and 12MP photos using a 155° wide-angle lens with F2.8 aperture

Built-in 2.19" LCD touchscreen with 640 x 360 high resolution for easy previewing and shooting. Designed with Gorilla Glass Retina to resist scratches and daily impact

World's leading technologies: Ambarella A9SE75 Chip, Sony IMX377 Image Sensor, 7 layers of glass lenses, and Electronic Image Stabilization (EIS) to guarantee ultra-clear and stable 4K video resolution and 12M pixel photos even in low light conditions

Rechargeable 1400mAh high capacity 4.4V lithium-ion battery records up to 120 minutes of 4K/30fps video with a single charge.

High performing cooling system prevents YI 4K Action Camera of overheating and enables stable video recording.

Built-in Bluetooth and high speed 5GHz/2.4GHz Wi-Fi support for wireless remote control and the YI Action App for instant photo and video editing.
Product Information
| | |
| --- | --- |
| Battery type | Lithium Ion |
| Color | Night Black |
| Item dimensions | 1.2 x 1.7 x 2.6 inches |
| Item weight | 0.21 pounds |
| Lithium battery energy content | 5.39 Watt Hours |
| Lithium battery voltage | 3.85 Volts |
| Lithium battery weight | 27.1 grams |
| Shipping weight | 0.5 pounds |
| Video capture resolution | 1080 |
From the Manufacturer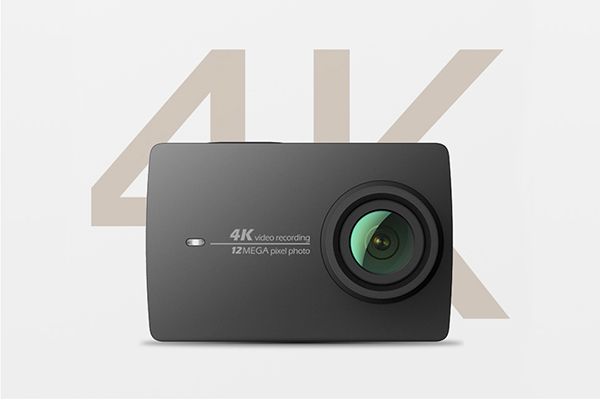 YOUR WORLD IN 4K
Records high resolution videos at 4k30/1080p120/720p240 and capture 12M photos using our selection of photo and video modes.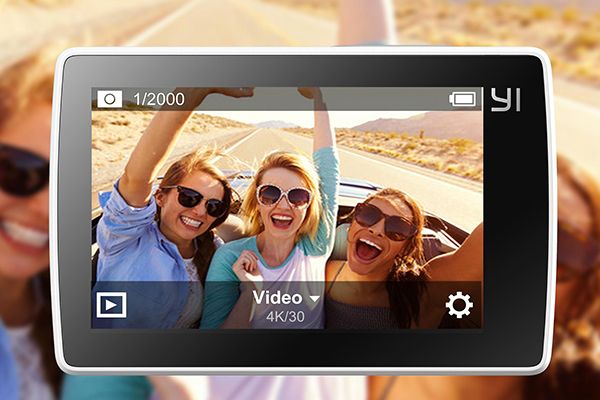 LCD GORILLA GLASS RETINA TOUCHSCREEN
Customized with a 330ppi high resolution and high sensitivity retina touchscreen for an intuitive experience.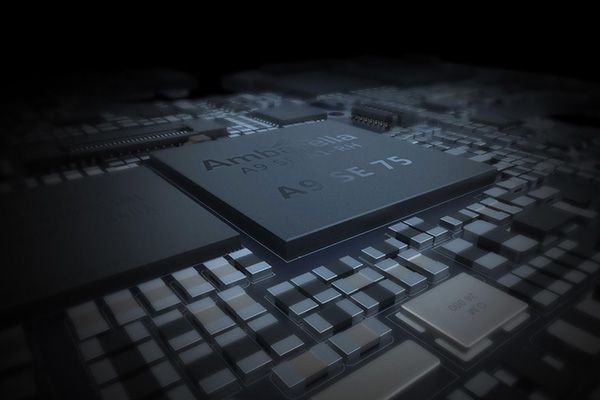 WORLD'S LEADING TECHNOLOGIES
Built with the new generation Ambarella A9SE75 chip, Sony IMX377 image sensor, and 7 layers of all glass.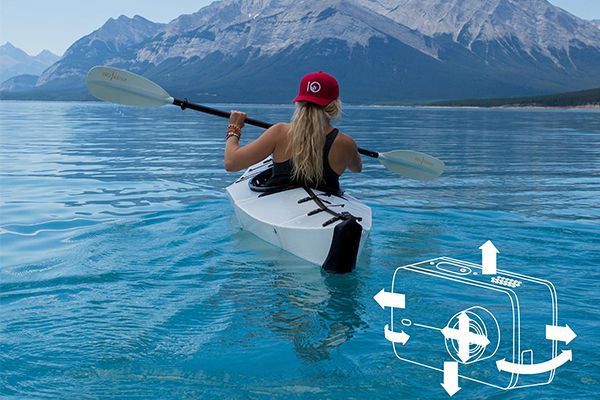 ELECTRONIC IMAGE STABILIZATION(EIS)
Built-in Electronic Image Stabilization (EIS) with 3-axis gyroscope and 3-axis accelerometer detects position and motion changes.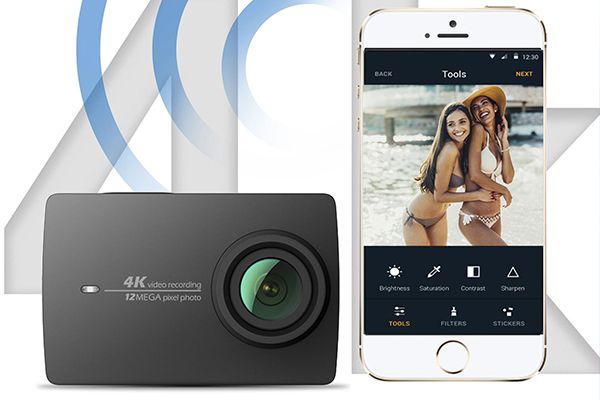 HI SPEED WIFI
With the World's leading telecommunication semi conductor solution BCM43340, it supports 802.11a/b/g/n 2.4G/5GHz and anti interference.
Related Video Shorts
FAQ
Do you have questions about the product ? Please fill the form below. We will reply later.
Show More
Show Less

Payment Security
We support PayPal and Stripe for payment. Flexibility and security every time you pay.

Easy Returns
If you are not satisfied with your purchase, you can
return it to us
with a full refund.