Xiaomi Mijia Sonic Electric Toothbrush
Shipping to {{shipping.country}} is not available currently
---
Ask Question
Product Description
Xiaomi Mijia Sonic Electric Toothbrush with bluetooth connectivity allows the brush to connect with your smartphone to give you real-time feedback on your brushing habits. It comes with three modes( standard/soft/customized) to give you a truly customized brushing experience. Sweet anti-skid grip, replaceable color circles and rechargeable USB charging base, all these makes your toothbrushing more convenient ever.
High-performance sonic motor helps effectively remove plaque along the gum line than a regular manual toothbrush.

Every 30 seconds alert to let you know when to switch areas of the mouth.

Three modes: standard/soft/customized designed for whitening, sensitive teeth, and other specific circumstances according to your dietary habit.

Real-time feedback with the APP focuses brushing on your brushing areas, tracks habits over time, motivates with the helpful report, and senses when you brush in abnormal gesture.

18days long-lasting battery life for one full charge, plus charge-level display on the APP, so you always know how much power the brush has.

Humanized design: anti-skid grip, replaceable color circles, and rechargeable USB charging base.
Product Information
Brush Grip Size
L 187.5 mm, Φ28.5 mm
Product Name
Xiaomi Mijia Sonic Electric Toothbrush
Body Color
White
Model
DDYS01SKS
Rated Voltage
3.7V 2W
Waterproof
IPX7
Charging Method
Inductive charging
Charging Time
over 12 hours for full charge
Charging Base Size
65 mm x 40 mm
Charging Base

Weight

60g
Brush Head Color
Light gray
Brush Head

Material

DuPont

StaClean

Brush Head

Size

L 85mm, Φ 24.8mm
Brush Head

Weight

8g
Package List:
Brush grip/Power shaft cover
Color circle/Charging base/Brush head
Brush head cover/Manual
From the Manufacturer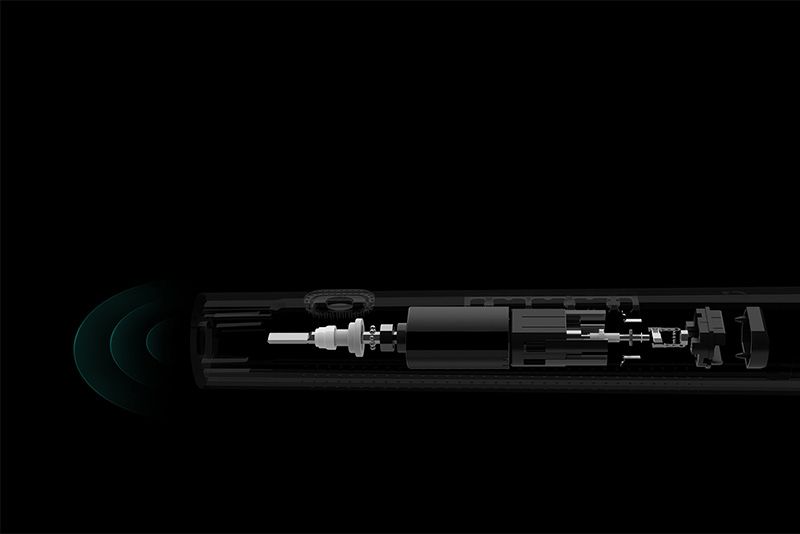 SUPERIOR CLEAN
Equipped with a high-performance sonic motor, the Toothbrush can vibrate up to 31,000 times per minute, removing more plaque than manual ones.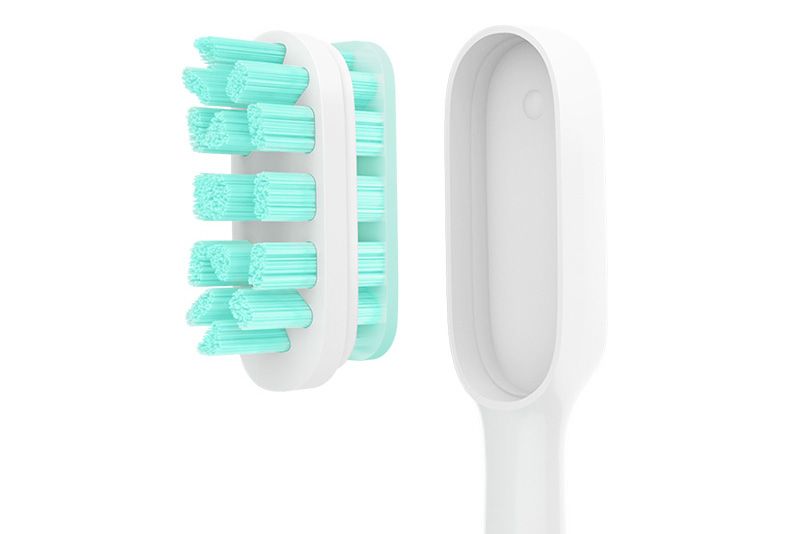 ORAL HEALTH CARE
Ground StaClean toothbrush head does not damage the gums and and erode tooth enamel, always maintaining your oral health.
THREE MODES FOR A CUSTOMIZED CLEAN
The toothbrush comes with three modes( standard/soft/customized) designed for whitening, sensitive teeth and other specific circumstances.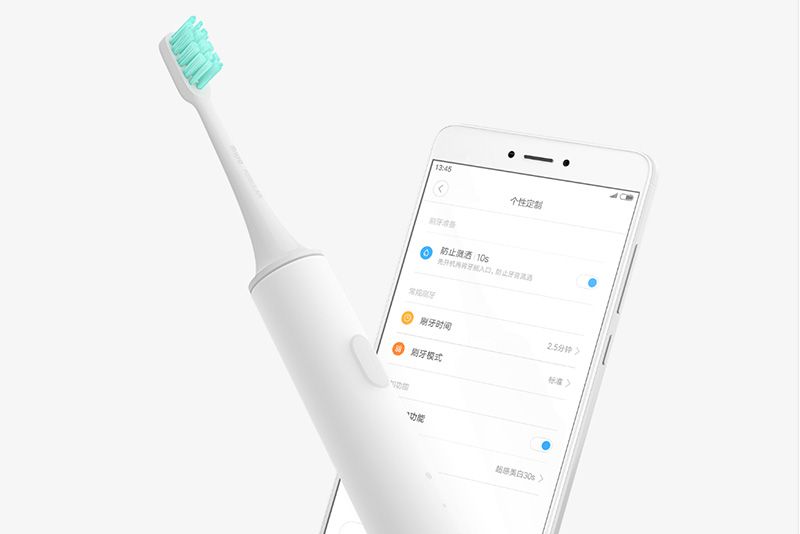 REAL TIME FEEDBACK APP
Built-in acceleration sensor can senses the brushing gesture, monitor the brushing area and dwell time, then generate a week/month report to you.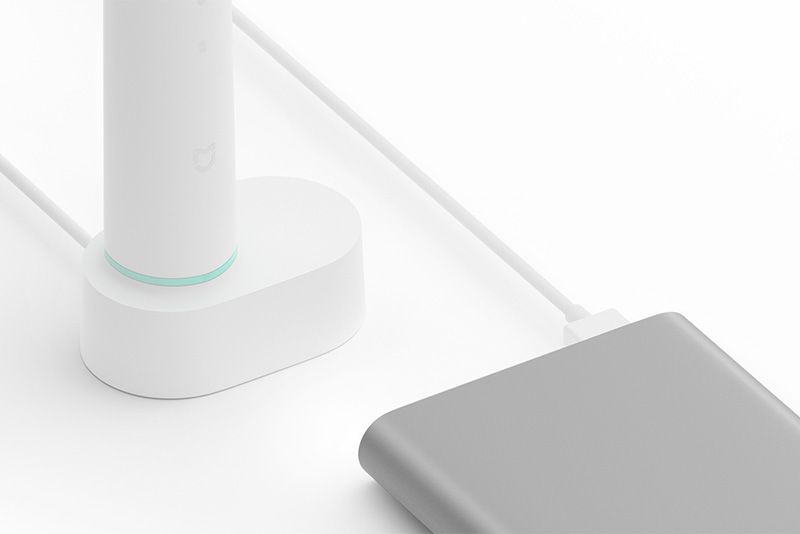 SAFE AND CONVENIENT USB CHARGING BASE
USB interface enables you to charge the toothbrush by mobile power or other devices.The base will auto identify and reseat the brush after placing.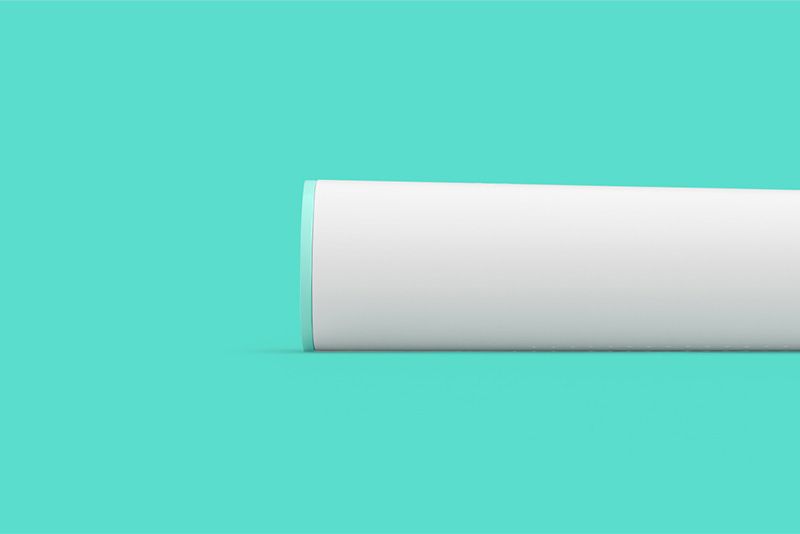 REPLACEABLE COLOR CIRCLE DESIGN
As an electric toothbrush for family, Mijia Toothbrush is also designed with different color circles to avoid mixing.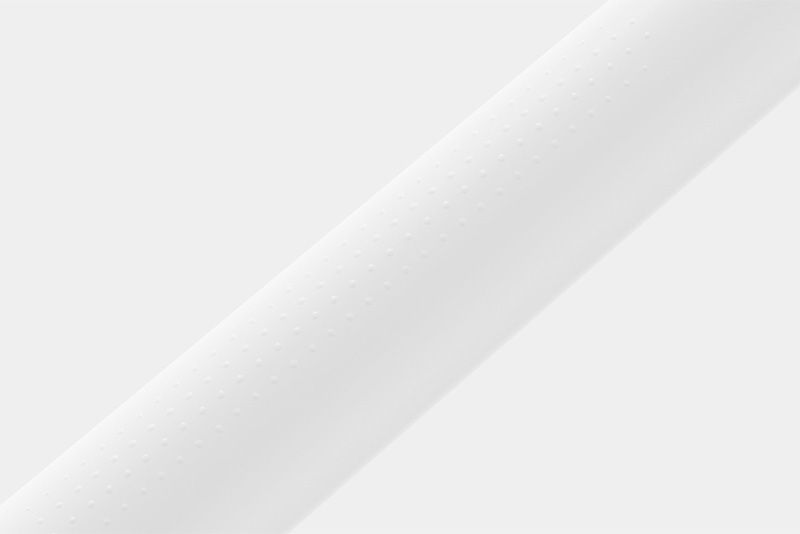 ANTI-SKID GRIP
Anti-skid bumped design on the back makes the toothbrush easy for an adult to hold and grip.
FAQ
Do you have questions about the product ? Please fill the form below. We will reply later.
Show More
Show Less

Payment Security
We support PayPal and Stripe for payment. Flexibility and security every time you pay.

Easy Returns
If you are not satisfied with your purchase, you can
return it to us
with a full refund.