VMAI iCODIS CB-100W is the ultimate mobile projector, which can share your phone's screen on the wall, celling or other places and enlarge the image by many times wirelessly. Its 3.8 ounce weight makes it light weight enough to carry anywhere, even camping in the wild. But retain a sturdy and premium feel to the touch.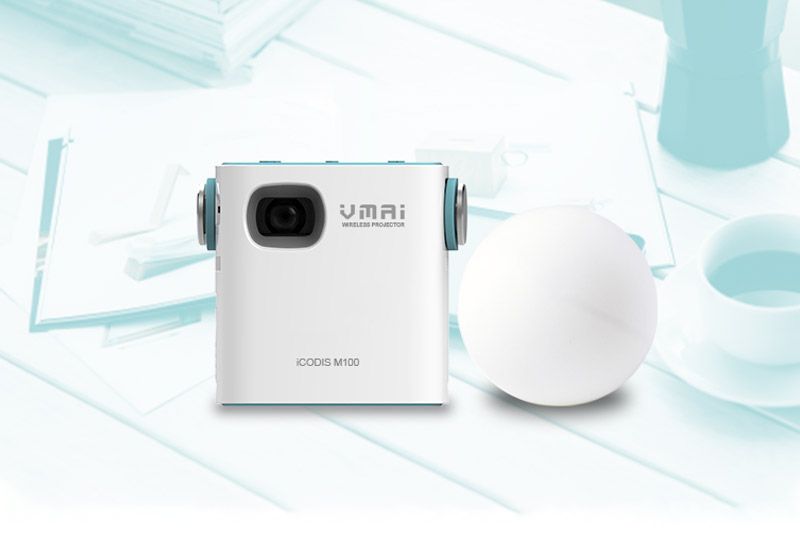 ULTIMATE PORTABILITY
At an astounding 3.8 ounces, and with it's mini size of 1.7inches is a truly ultra-portable device. It's rubber band also helps protect luminescent lamp.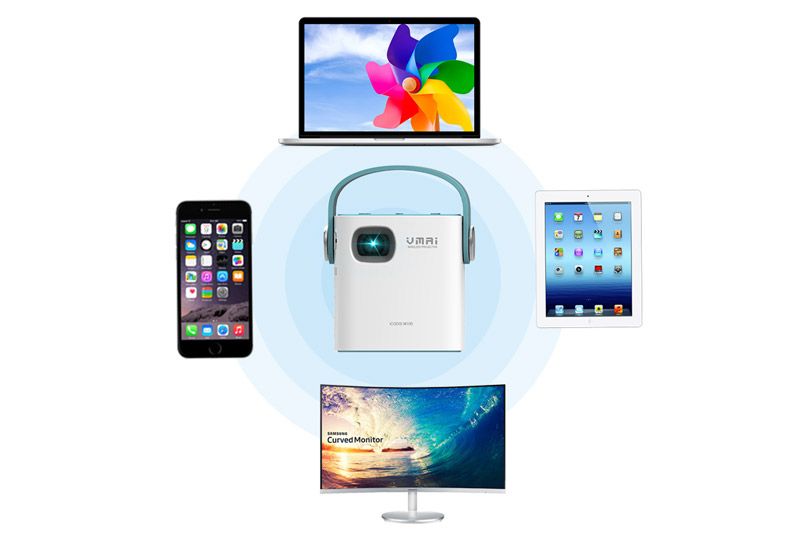 CONNECTIVITY
Wifi, DLNA, Airplay, Miracast, USB OTG, SD Card, these options will ensure that the CB-100W can connect to any device at any time.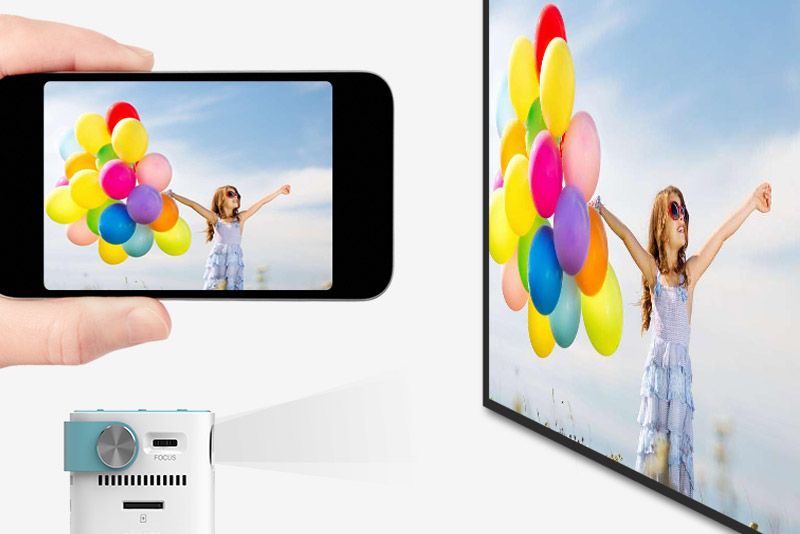 CLEAR IMAGE
With 80 ANSI lumens bulb the CB-100W ensures a bright and vibrant display, it's native resolution of 640x480 makes it a powerful mobile projector.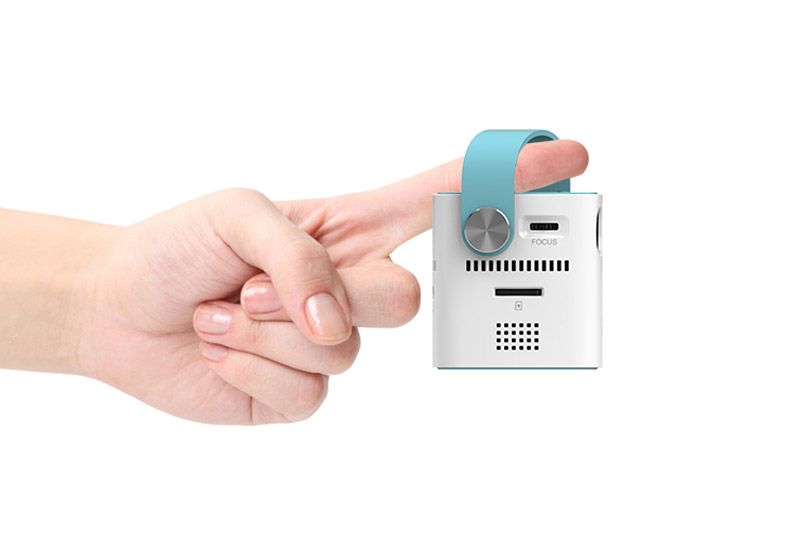 INTEGRATED DUAL SPEAKER
With sound output, it enable you connect to external speaker and nice to hear when you're at home or outside.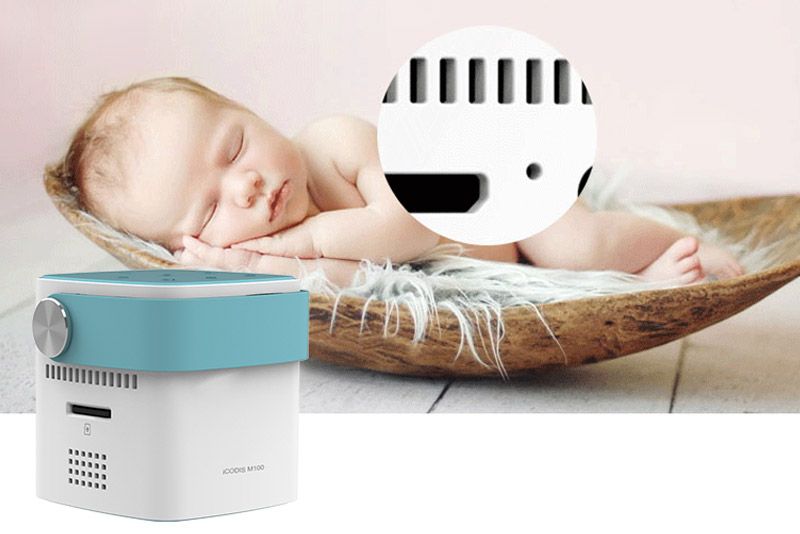 LOW FAN NOISE
Equipped with graphite fan, making the noise lower than other basic LED projector, which will not influence you during watching movies.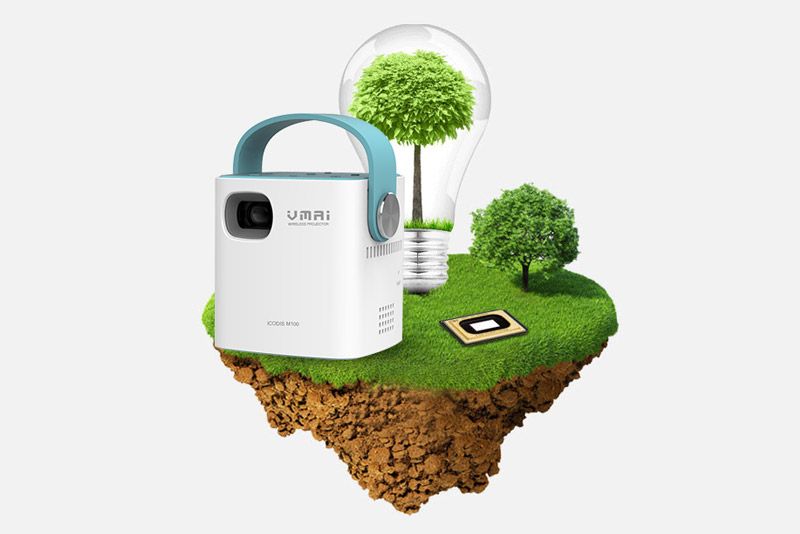 RADIATIONLESS LED LIGHT SOURCE
The CB-100W adopts OSRAM( Germany) led light source with an astounding 30,000 hour life-time, radiation-free and not harm your eyes.