VMAI iCODIS CB-100W Mini Cell Phone Projector
DLP Pico Home Theater, WIFI Wireless Connectivity,1.7" Portable Pocket Size 120" Display, 30,000 Hour LED Mini Mobile Phone Projector
Shipping to {{shipping.country}} is not available currently
---
Ask Question
Product Description
VMAI iCODIS CB-100W is the ultimate mobile projector, which can share your phone's screen on the wall, celling or other places and enlarge the image by many times wirelessly. Its 3.8 ounce weight makes it light weight enough to carry anywhere, even camping in the wild. But retain a sturdy and premium feel to the touch.
Ultimate Portability: 3.8 ounces, 1.7inches, true portability with CNC craft worked design.

Connectivity: 2.5Ghz Wifi, 5Ghz (2T2R), DLNA, USB OTG, SD Card, Miracast (Android+Windows), Airplay, all of these allow for any device to connect, with or without Wi-Fi.

Portable Mini Cinema: 80 ANSI Lumens DLP bulb, 30,000hours life-time, 480p resolution,Video input up to full HD 1080p, and an 1800mAh battery for 1.5 hours of video allows for great cinematic quality on the go.

Mobile Age: Gone are the old days of HDMI, with USB OTG and countless ways to connect, as long as you have iOS 7 and above, or Windows 8.1 and above, the CB-100W connects to any device of the mobile age.

Version Update: make sure CB-100w connect WIFI, go to setting and update software online. Apple User plz follow this step, After update, CB-100w can play Youtube APP or other video app from your apple device.
Product Information
| | |
| --- | --- |
| Product Type | Mobile Phone Projector |
| Display | USA DLP |
| Camera Lens | High transmittance coating lens |
| Brightness | 80ANSI lumens |
| LED Life | 30000 hours |
| Contrast Ratio | 1000:1 |
| Standard Resolution | 640*480;Compatible with 1080P |
| CPU | Quad-core 1G |
| RAM | 1GB DDR3 |
| Projection Method | Orthogonal |
| Projection Size | 5-120 inches ( 60 inches is the best) |
| Throw Ratio | 1:6:1 |
| Multiscreen Interaction | Android,Apple,DLNA and WINDOWS MIRACAST |
| Input Interface | MICRO USB *1 |
| Output Interface | Headset Jack* 1 |
| Speaker | 1W X 2 Dual speaker |
| WIFI | Dual WI-FI,2.4G/5G dual-band |
| Noise | <30dB |
| Power Consumption | 30W |
| Input Power | 5V/2A |
| Battery Capacity | 1800mAh |
| Battery Life | 1.5 hours |
| Size | 45*45*46mm |
| Weight | 112g |
Package List:
1 * VMAI iCODIS CB-100W Mobile Phone Projector
1 * Charger
1 * User Manual/ Warranty
More About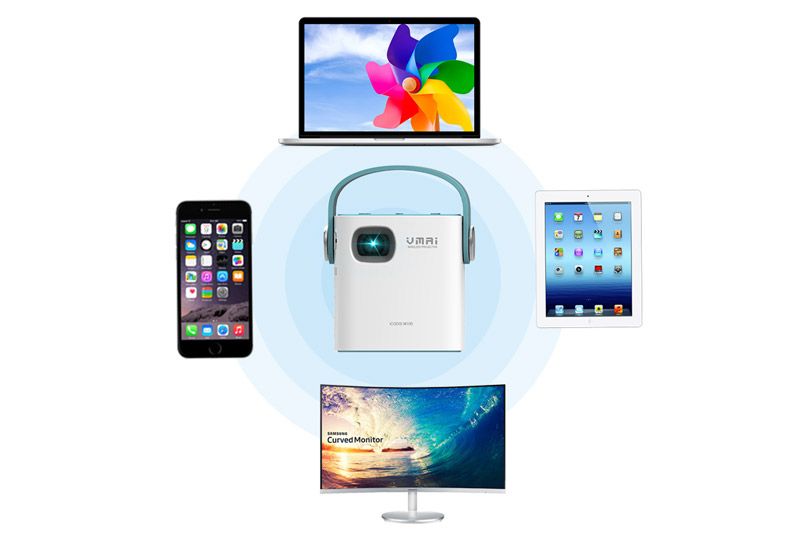 CONNECTIVITY
Wifi, DLNA, Airplay, Miracast, USB OTG, SD Card, these options will ensure that the CB-100W can connect to any device at any time.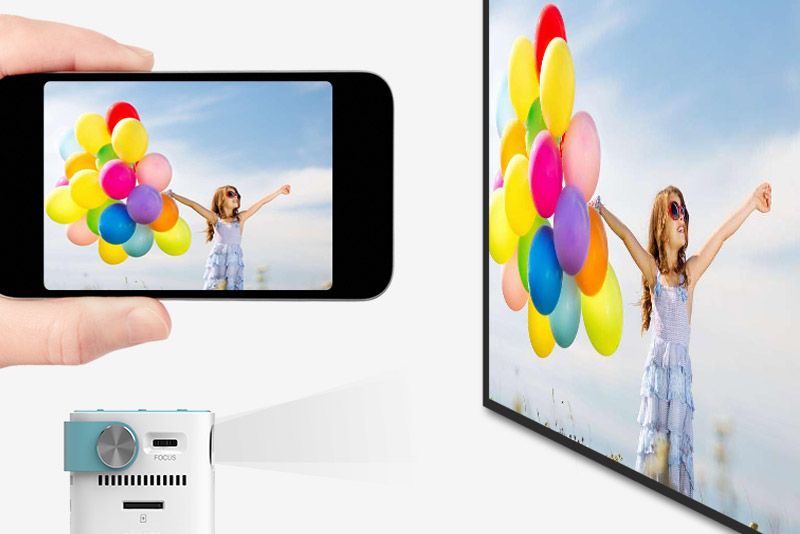 CLEAR IMAGE
With 80 ANSI lumens bulb the CB-100W ensures a bright and vibrant display, it's native resolution of 640x480 makes it a powerful mobile projector.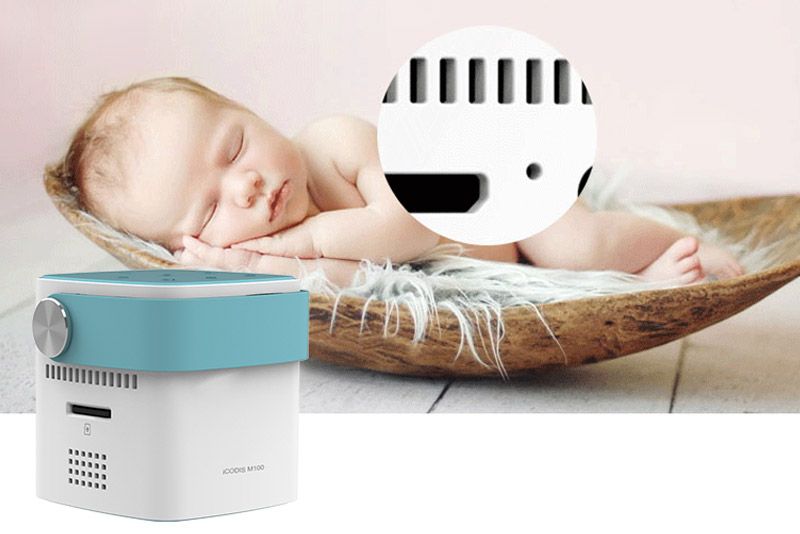 LOW FAN NOISE
Equipped with graphite fan, making the noise lower than other basic LED projector, which will not influence you during watching movies.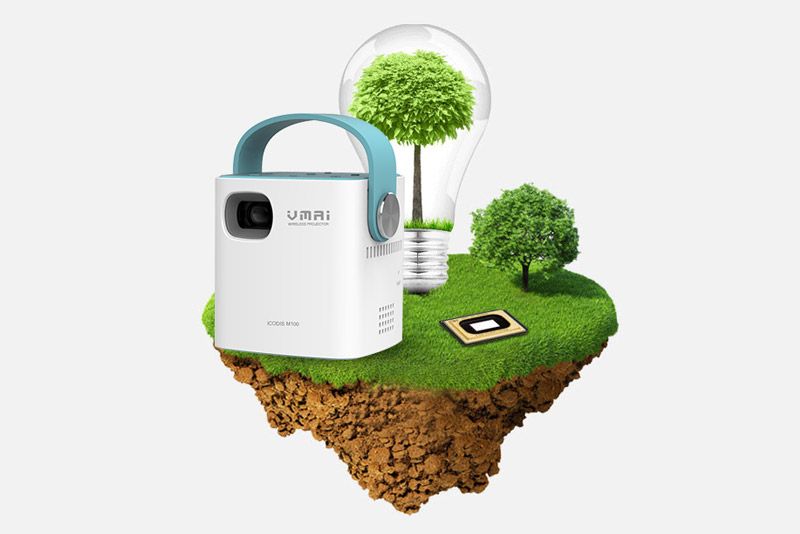 RADIATIONLESS LED LIGHT SOURCE
The CB-100W adopts OSRAM( Germany) led light source with an astounding 30,000 hour life-time, radiation-free and not harm your eyes.
FAQ
Do you have questions about the product ? Please fill the form below. We will reply later.
Show More
Show Less

Payment Security
We support PayPal and Stripe for payment. Flexibility and security every time you pay.

Easy Returns
If you are not satisfied with your purchase, you can
return it to us
with a full refund.