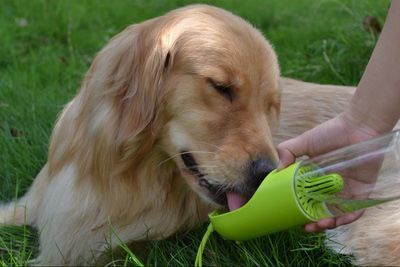 ONE-HAND WATERING
With one-hand watering your dog, the other hand can well behave your dog in case of accidents.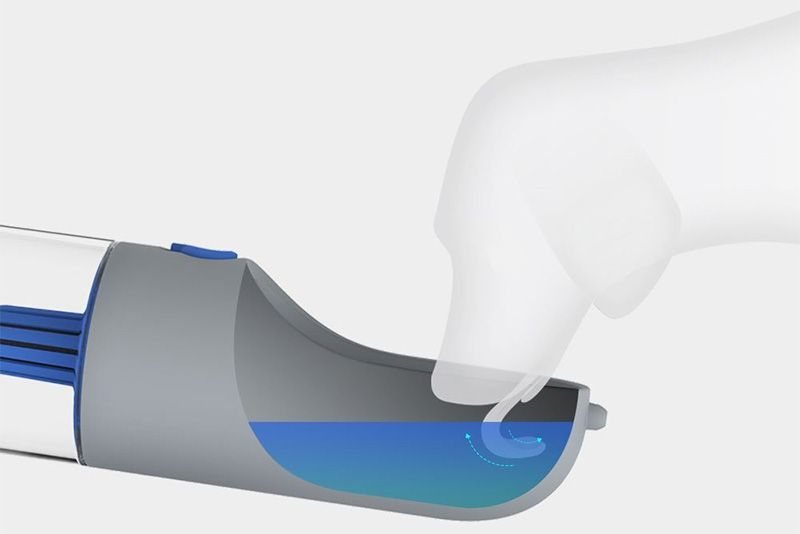 MORE SUITABLE
Dog mouth is different from human. Dogs usually drink water by curling their tongues. So we designed an arc trough to fit their drinking habits.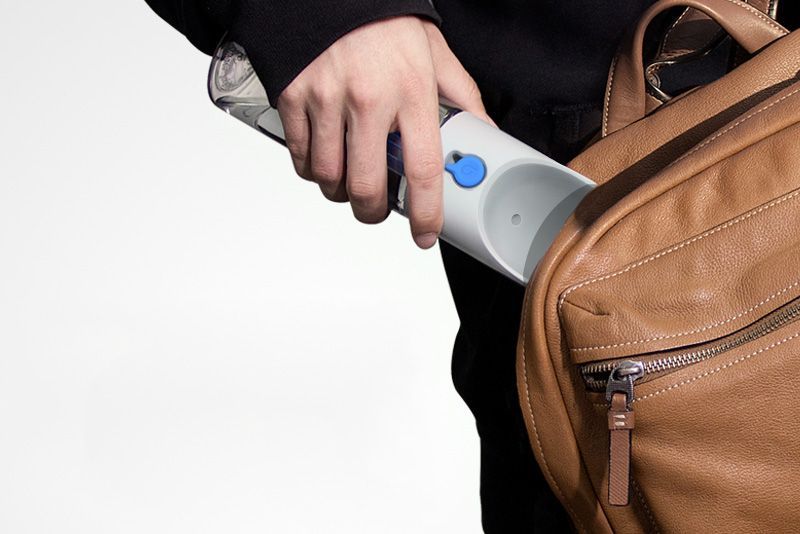 RELIABLE QUALITY AND BETTER APPLICATION
With tight seal and safety lock, it's designed to fit into your bag, your cap holder in the car and your life with pets.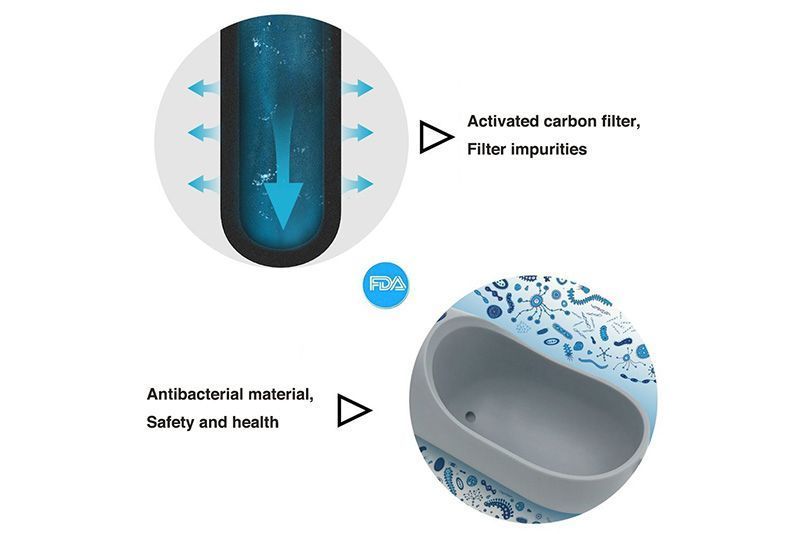 PORTABLE PURIFICATION SYSTEM
A considerate water purification resolution for outdoor activities. Activated carbon can remove impurities and reduce the chlorine.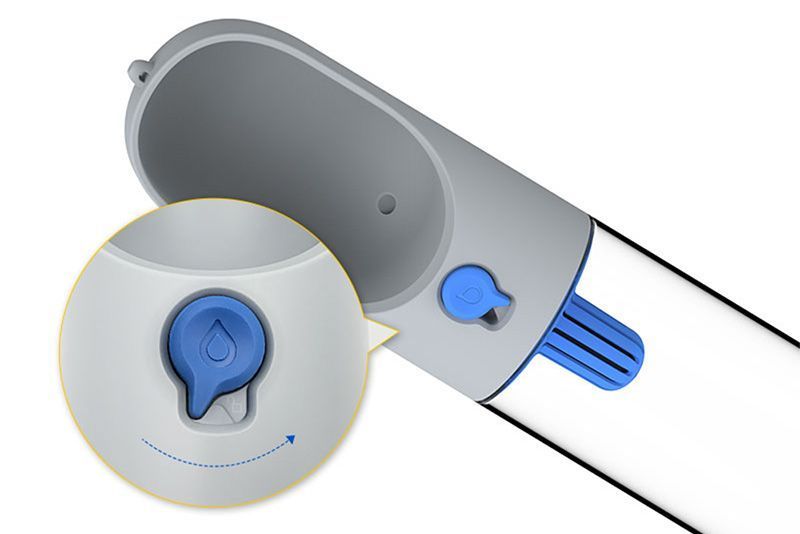 ONE-TOUCH LEAK-PROOF BUTTON
When the button is on the left, press it and the water will come out. When the button is on the right, the button itself is locked to prevent leakage.