PadBot U Smart Telepresence Robot
Remotely Control via Internet to do a Video Chat Support iPad iPhone Andriod
Shipping to {{shipping.country}} is not available currently
---
Ask Question
Product Description
PadBot is a telepresence robot. People can use PadBot to represent him/her remotely by showing his/her video, voice and movements in real-time. We can control PadBot to move freely and angle its head upward or downward. PadBot uses i Pad/i Pad Mini/Android pad as its brain. PadBot connect with i Pad via wireless Bluetooth 4.0.
The PadBots communicate with each other by using WiFi/4G connections. This connectivity are already been built into i Pad/Android pad. The shape of PadBot looks like a white goose, which is elegant and human friendly. The height of PadBot is around 90 cm. This is suitable for working in indoor environment.
PadBot greatly enhance the experience of human communications. PadBot serves as another copy of you while communicating remotely. All these simple, yet very useful functions give us tremendous flexibility for face-to-face conversations. Compared to phone calls, PadBot is a great step forward for human communications.
Multiple Angle Display : PadBot is a white goose-alike robot, which has a stable base, a refined head and two powerful wheels. It is stylistcially impeccable and fashionably stark.

Collision Prevention & Anti-falling System : PadBot has three sensors in the front. They are responsible for monitoring the collision detect. If any obstacle is close, the system stops automatically.

Real time Video Chat : People can use PadBot for video and voice communications.

Auto Response, with Authorization Control : As long as you authorized the auto-answer account, you can control PadBot remotely without human intervention. PadBot becomes your remote monitor for home & office.

Auto-power charging support : After setting robot auto-power charging, the robot will find the charging base automatically. When the robot is fully charged, the robot will leave charging base automatically.
Product Information
| | |
| --- | --- |
| Total weight | 5Kg |
| Size | 266*370*876mm |
| Battery Capacity | 5000mAh |
| Charging Voltage | 12.8V 1.5A |
| Charging Interface | 5.5*2.1 |
| Charging Time | 6hours |
| Operating Time | 10hours |
| Standby Time | 40hours |
| Bluetooth Connection | Bluetooth 4.0 |
| Bandwidth Requirements | 8Mbps |
| Supporting Equipment | iPad/iPhone/Android pad/Android phone(Support Bluetooth 4.0,Android 4.3 or above) |
From the Manufacturer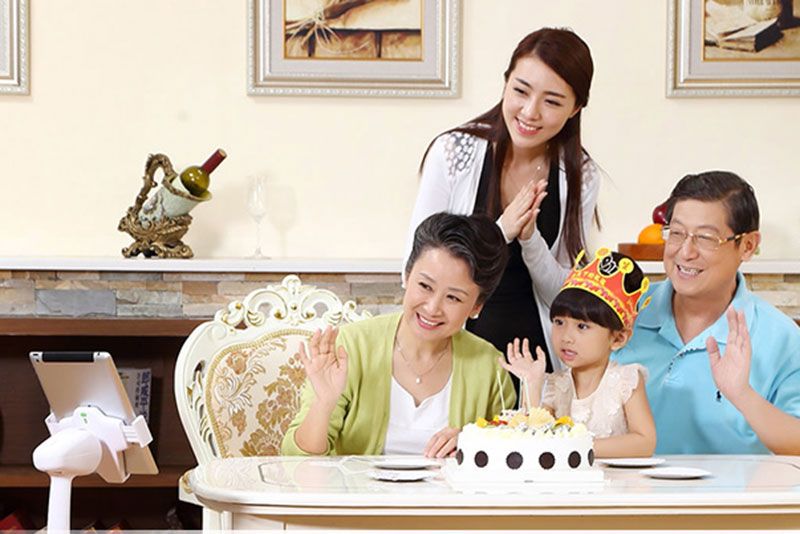 PLAYING WITH KIDS
You will never miss your kids' birthday party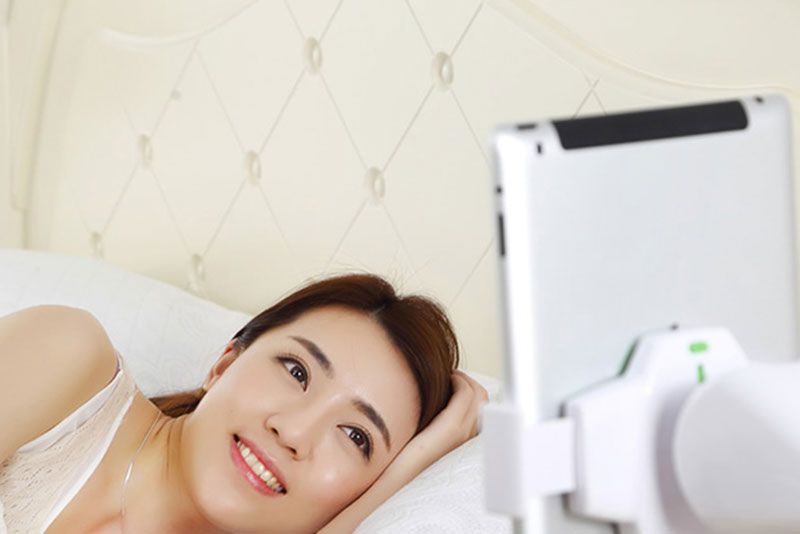 STAY WITH LOVERS
You can always at your lover's side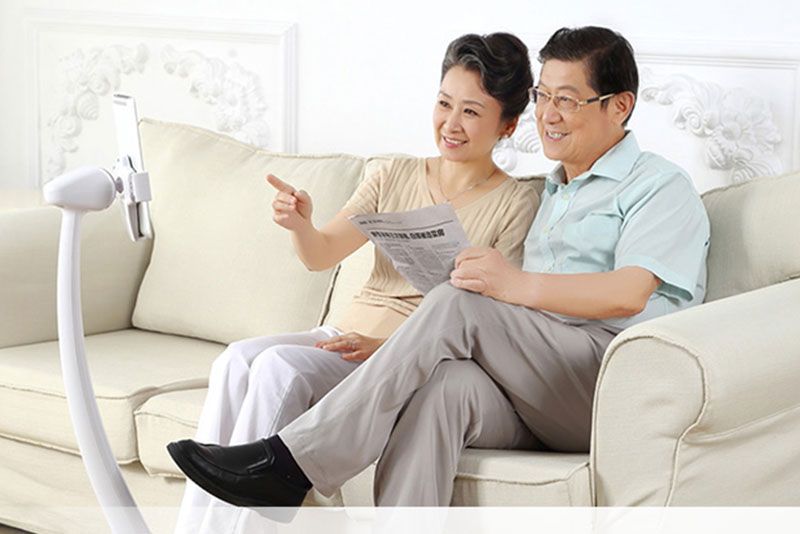 ACCOMPANY PARENTS
You can often have a talk with your parents
Related Video Shorts
FAQ
Do you have questions about the product ? Please fill the form below. We will reply later.
Show More
Show Less

Payment Security
We support PayPal and Stripe for payment. Flexibility and security every time you pay.

Easy Returns
If you are not satisfied with your purchase, you can
return it to us
with a full refund.