Oaxis Inkcase i7 For iPhone 7
4.3" E Ink eReader for iPhone 7, Unique Smart Bluetooth Second Screen Case for iPhone 7 with Drop resistant , eBook / News / Pocket / Note
Shipping to {{shipping.country}} is not available currently
---
Ask Question
Product Description
InkCase i7 is arguably the best mobile phone case ever made. It brings your iPhone 7 to life in amazingly powerful ways. Relive your best memories with the Customizable Photo Wallpaper. Immerse yourself into the story of your favorite eBooks. Live Information Center keeps you updated through the day.
Let InkCase i7 protect your phone smartly with the improved BubblePro Technology for drop-proof protection. All of these fitted in the thinnest, lightest smart case in the world. And that's just the surface of the OAXIS InkCase.
Thinnest Unique Smart Case with multifunction: Customizable Photo Wallpaper; Read your favorite eBooks on the E Ink screen case; keeps you updated from the Live Information Center and so on.

World's Lightest eReader : With 217dpi, 480*800 resolution, It delivers beautiful crystal sharp text on the 4.3" E Ink screen for a crisp reading experience, realize a perfect balance between pocketability and usability. The high anti-glare allow you to read a book even on the beach!

Military Drop Protection: Using the latest BubblePro Technology, millions of Micro Weave locks together to reinforce the case rigidity. Energy from any impact is absorbed by the Micro Weaves and spread across the entire outer case.

Ink your memories: Relive your best moments (image) by displaying the memories you snapped. The screen that is always on without any battery power virtually .

Real time Display Live Information: Display real time live information, such as time, date, weather, fitness tracker, calendar and more, it's your sweetest secretary ever.
Product Information
| | |
| --- | --- |
| Screen | E Ink 4.3inches |
| Resolution | 480*800 |
| Pixel | 217dpi |
| Memory | 128MB |
| Push Button | 1 mechanical key, 3 electrical shock keys |
| Communication | Bluetooth 4.0 |
| Battery Capacity | 3.7V 460mAh |
| Weight | 62g |
| Size | 140.7mm*69.5mm*11.1mm(InkCase 4.1mm) |
| Compatible | iPhone 7 |
| OS | iOX 7.0 or above |
More About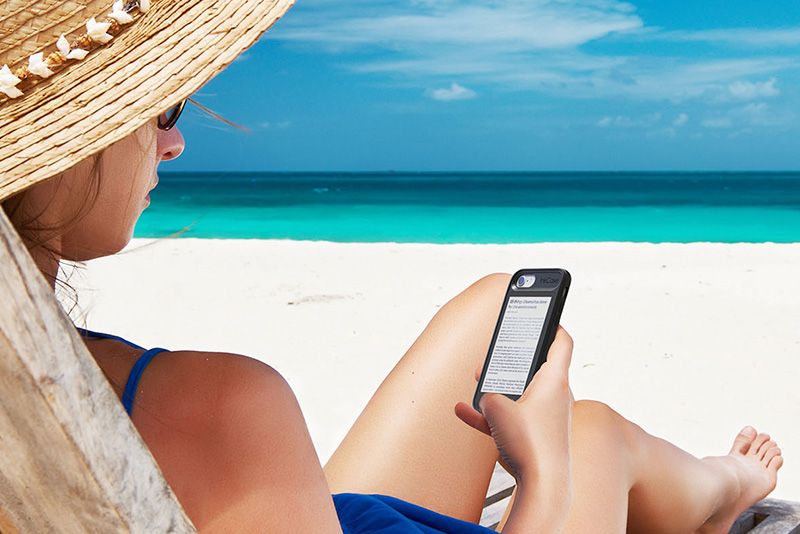 USABLE EVEN UNDER EXTREME CONDITIONS
InkCase i7 excels under these extreme conditions thanks to its high anti-glare properties. You can now read a book by the beach!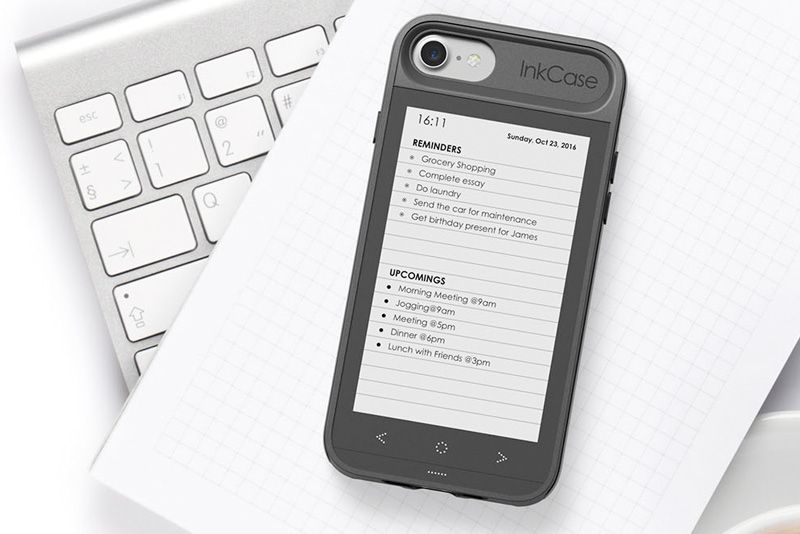 TASK LISTS
Organize your daily tasks by displaying them on the back of your iPhone. Never forget the simple things!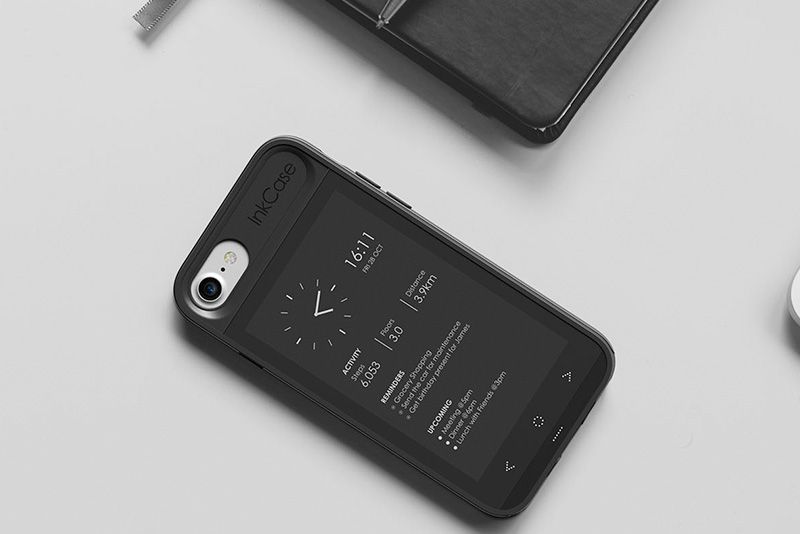 CALENDAR
Sync your calendars so you stay at the top of your game. Plan your day and get alerted of upcoming schedules.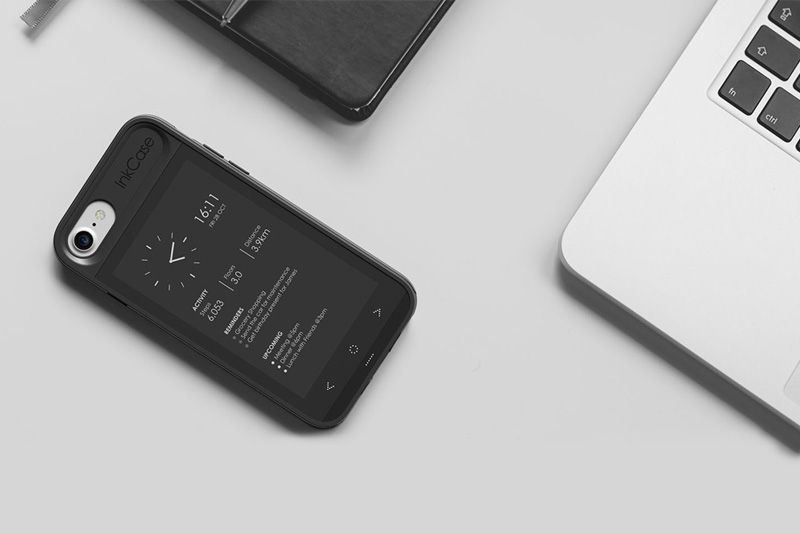 CLOCK
Switch the InkCase i7 screen to a real time clock. Save your iPhone's precious battery life as you no longer need to switch it on to see the time.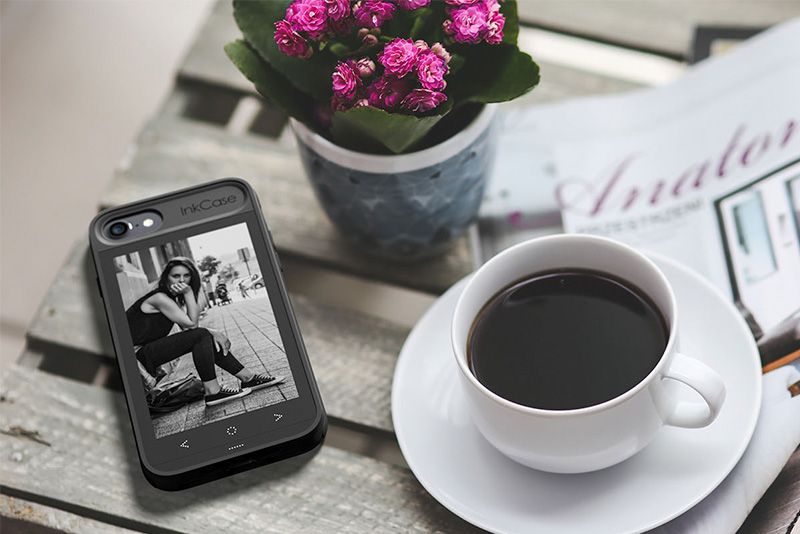 INK YOUR MEMORIES
Relive your best moments by displaying the memories you snapped. Show off to the world what you hold closest to your heart.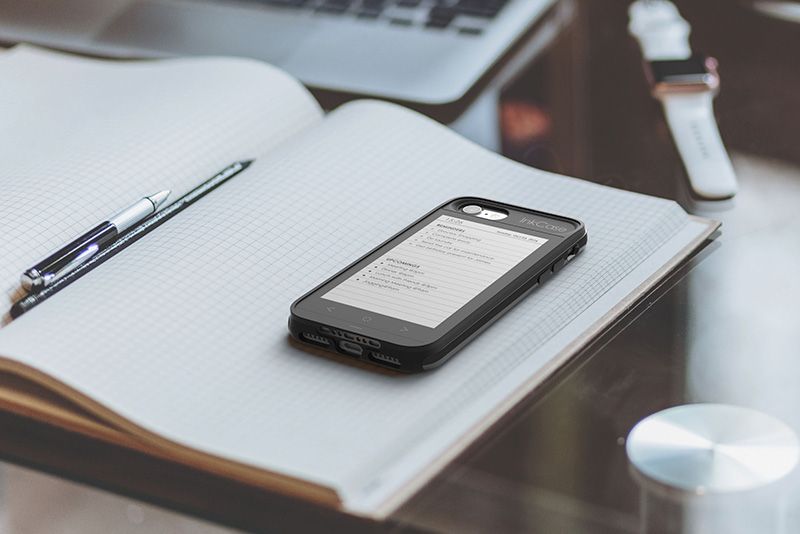 THE SCREEN THAT IS ALWAYS ON
Requiring virtually no power to display an image. Once an image or text is set, it consumes no battery for as long as it is displayed.
Related Video Shorts
FAQ
Do you have questions about the product ? Please fill the form below. We will reply later.
Show More
Show Less

Payment Security
We support PayPal and Stripe for payment. Flexibility and security every time you pay.

Easy Returns
If you are not satisfied with your purchase, you can
return it to us
with a full refund.