MUSHU Smart Nano Mist Sprayer
USB Rechargeable Green Smart Facial Mist Sprayer Facial Moisture Sprayer
Shipping to {{shipping.country}} is not available currently
---
Ask Question
Product Description
MUSHU USB Rechargeable Green Smart Facial Mist Sprayer Facial Moisture Sprayer - deeply moisture skin at anytime in any place.
Nano-scale mist, deeply moisture skin.

Utilize atomizing film, reduce noise efficiency.

Detachable and individual water tank.

Support android 4.3 / iOS 7.0 or above.

Bluetooth 4.0
Product Information
| | |
| --- | --- |
| Product Item | Spray 1.0 |
| Product Size | Dia:30mm*142mm(H) |
| Net Weight | 80g |
| Color | Green/Pink/White |
| Voltage | DC5V |
| Water Tank Volume | 20ml |
| Material | PC (Double injection molding) |
| Operation System | 10S7.0 or Android4.3 and higher |
| Bluetooth | BLE 4.0 |
| Switch | 1 |
| Indicator Light | 2(1 Blue and 1 Red) |
Package contents:
1 x Mini Handy Mist Sprayer
1 x Water Tank
1 x USB Cable
1 x Warranty Card
1 x User Manual
From the Manufacturer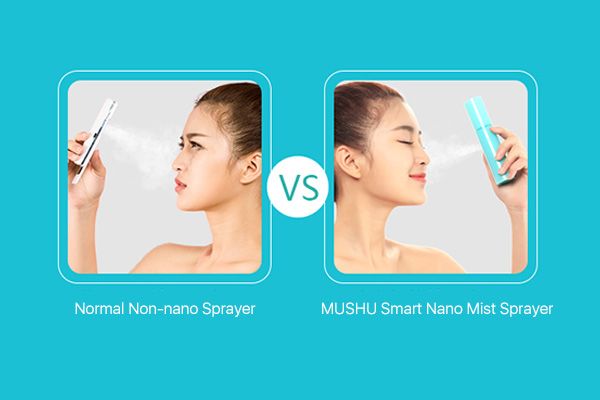 NANO-SCALE MIST, DEEPLY MOISTURE SKIN
It can be absorbed more easily by the skin through the ultrasonic transducer.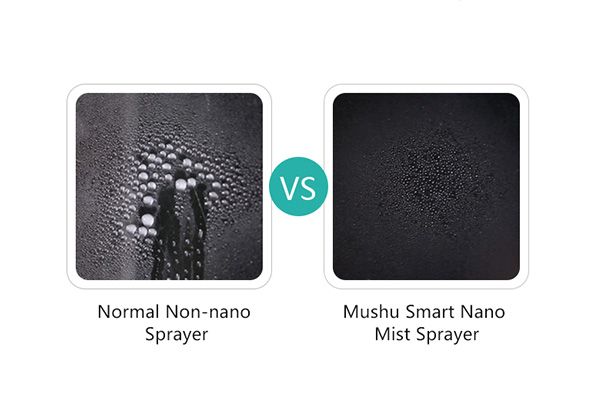 UNIFORM AND FINER NANO MIST
Equipped with medical atomizing film, produces a finer mist can quickly enter the skin pores.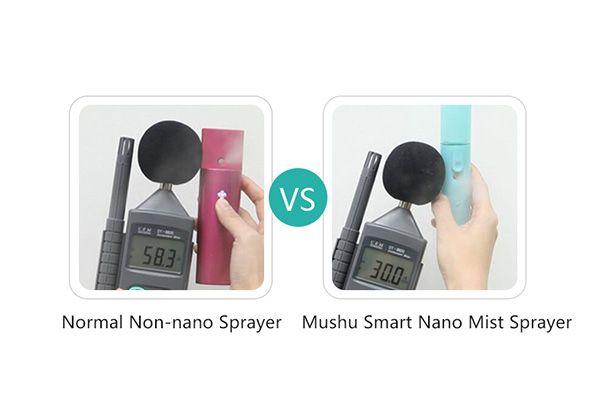 ULTRA LOW NOISE
It utilizes atomizing film with double sided nickel-cobalt alloy, can reduce noise efficiency.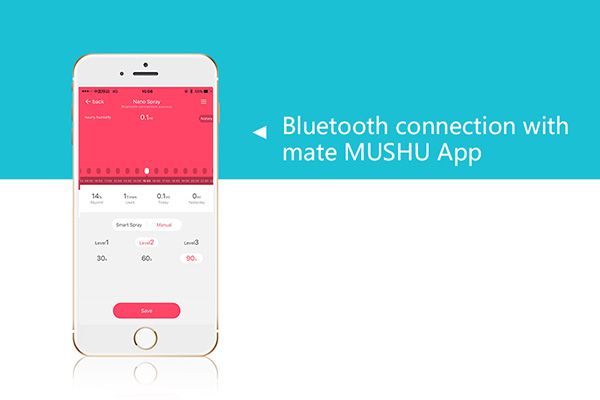 BLUETOOTH CONNECTION WITH MATE MUSHU APP
Connect MUSHU Sprayer with MUSHU App by Bluetooth, monitor skin condition in time.
FAQ
Do you have questions about the product ? Please fill the form below. We will reply later.
Show More
Show Less

Payment Security
We support PayPal and Stripe for payment. Flexibility and security every time you pay.

Easy Returns
If you are not satisfied with your purchase, you can
return it to us
with a full refund.