GYENNO Spoon, an intelligent tableware with the function of intelligent detection and offsetting hand tremor, is designed to help people avoid embarrassment and inconvenience caused by hand tremor when having meals, offering an easy and stable way of having meals for patients with hand tremor.
Is the GYENNO Spoon right for you?
Generally speaking, the GYENNO Spoon works effectively for people with a hand tremor amplitude of less than 7 cm. It provides limited benefits if your tremor amplitude is out of this range.

To find out whether the GYENNO Spoon is right for you, use the simple test below:
1. Cut a 7x7 cm square hole in the centre of an A4 piece of paper.
2. Ask a friend to vertically hold the piece of paper with both hands. Take a pen and hold it in the centre of the hole for 20 seconds, with your hand as close to the hole as possible.
3. Referring to the test videos below, observe and note the amplitude of your hand tremor. The GYENNO Spoon is perfect for you if the pen can be kept in the hole most of the time.
4.If the pen hits the paper, please consult us for further information.
---
Please Note

Slight differences between real and perceived color can occur due to different monitor settings of monitor resolution.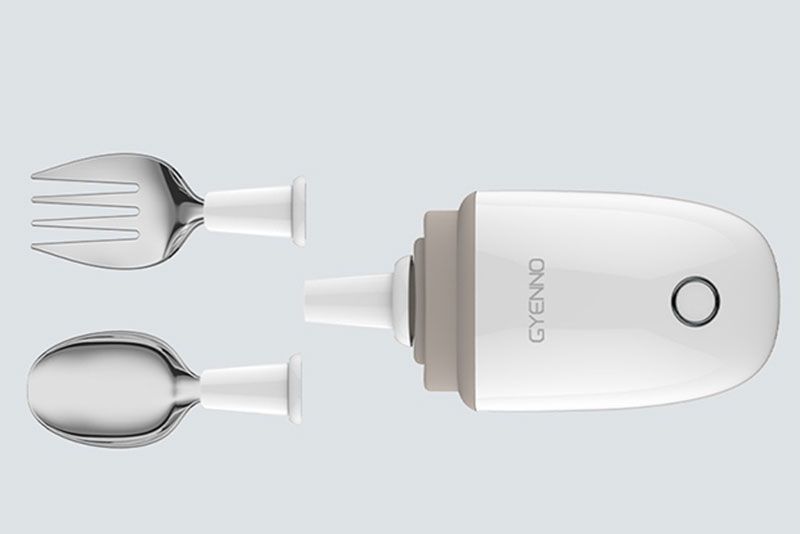 FOR ALL KINDS OF MEAL
Different utensil attachments designed for various food, easy to change and clean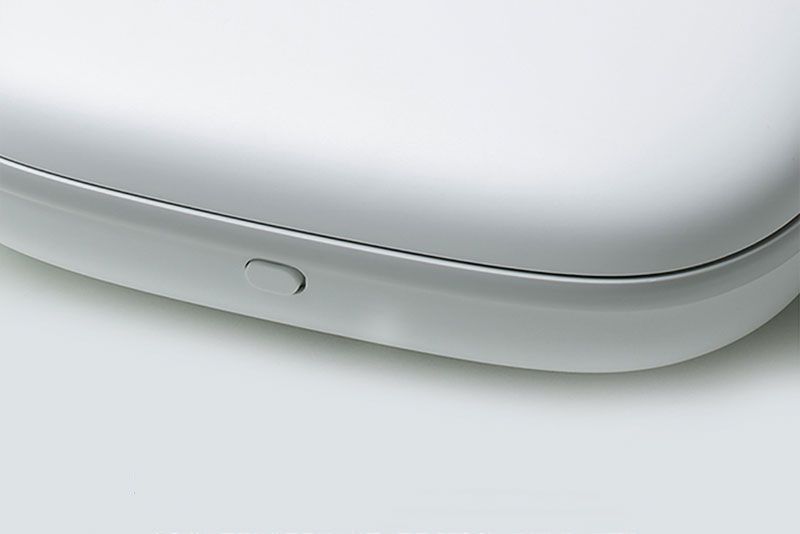 USING THE SAFEST MEDICAL-GRADE MATERIAL
Made from Medical grade materials Tritan covering, BPA- free, high-temperature resistance, FDA certified, is specified materials for babys in America and the euro area.