Breo iNeck J Neck Massager
Household White Rechargeable Neck Massager
Shipping to {{shipping.country}} is not available currently
---
Ask Question
Product Description
The patented design features dual side handles that focus soothing shiatsu relief right where you need it most. Simply twist the size adjustment knob to suit your neck, then select your massage intensity and one of four shiatsu options. The Neck Massager with Handles relaxes cervical vertebrae, eases tensed muscles, stimulates blood circulation and improves oxygen supply. The rechargeable Lithium-ion battery gives you the freedom to massage anytime, anywhere. (Charging cord included.)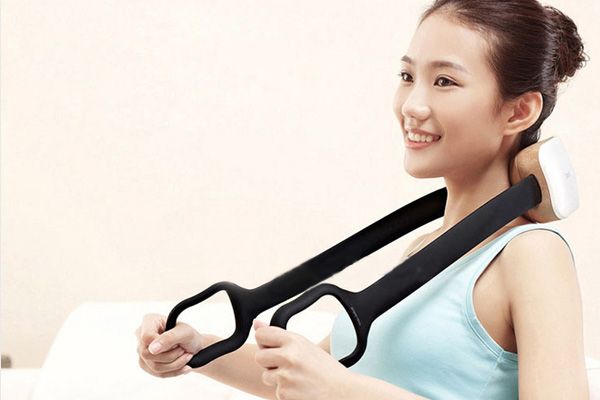 Three massage methods: Air pressure, Warm compression, Vibration.

Comfortable grip allows you to easily move the unit around.

Massages the cervical vertebrae to relax the neck and shoulders.

Relieves neck pain and stiffness and improves sleep quality.
Product Information
| | |
| --- | --- |
| Item | breo neck massager |
| Model | iNeck J |
| Size | 220*105*120mm |
| Material | Plastic,Silicon Gel |
| Color | white |
| Unit weight | 855g |
| Power | 5W |
| DC | 5V 1A |
| Atmospheric pressure | 860hpa - 1060hpa |
| Input voltage of adapter | 100-240V |
| What is in the box | massager*1, adapter*1, user manual*1 |
From the Manufacturer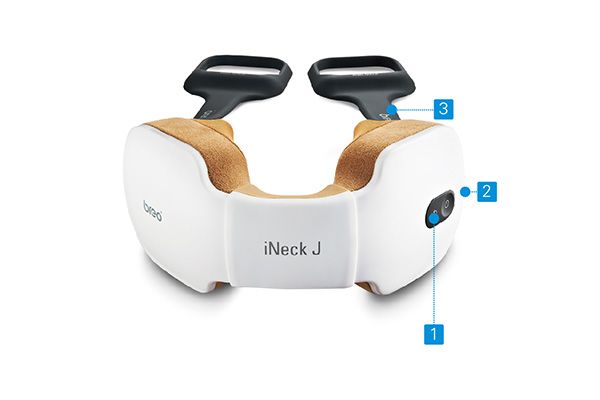 INDICATION
1. Operation Button Area(Left to right: Mode Setting, ON/OFF Button)
2. Charge Port 3. Handhold Straps.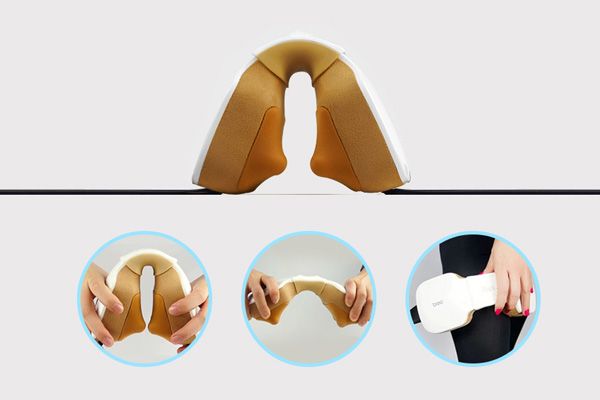 3D ERGONOMIC HANDLES
Use high-quality silicon gel material, comfort grip, environment-friendly and healthy contact material, brings soft and comfortable massage.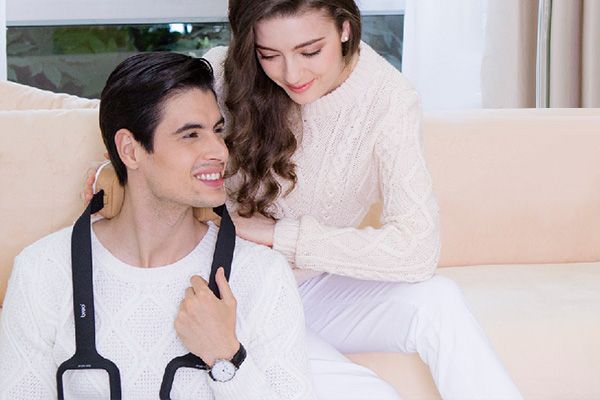 RELIEVES NECK PAIN
The Neck Massager with Handles relaxes cervical vertebrae, eases tensed muscles, stimulates blood circulation and improves oxygen supply.


FAQ
Do you have questions about the product ? Please fill the form below. We will reply later.
Show More
Show Less

Payment Security
We support PayPal and Stripe for payment. Flexibility and security every time you pay.

Easy Returns
If you are not satisfied with your purchase, you can
return it to us
with a full refund.