The patented design features dual side handles that focus soothing shiatsu relief right where you need it most. Simply twist the size adjustment knob to suit your neck, then select your massage intensity and one of four shiatsu options. The Neck Massager with Handles relaxes cervical vertebrae, eases tensed muscles, stimulates blood circulation and improves oxygen supply. The rechargeable Lithium-ion battery gives you the freedom to massage anytime, anywhere. (Charging cord included.)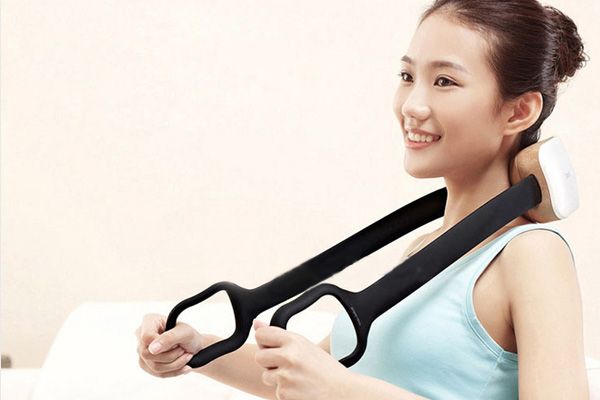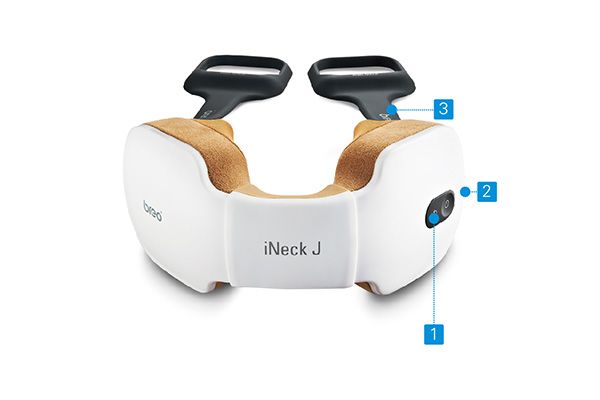 INDICATION
1. Operation Button Area(Left to right: Mode Setting, ON/OFF Button)
2. Charge Port 3. Handhold Straps.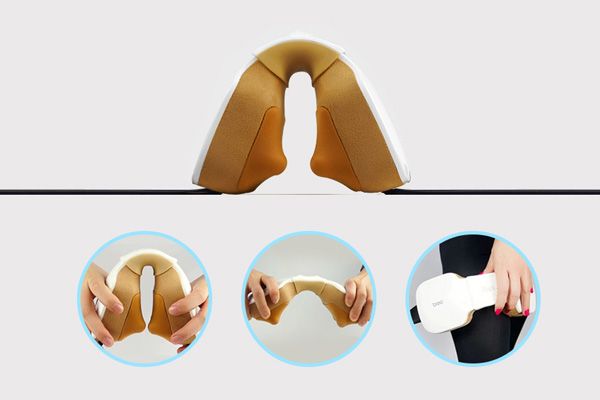 3D ERGONOMIC HANDLES
Use high-quality silicon gel material, comfort grip, environment-friendly and healthy contact material, brings soft and comfortable massage.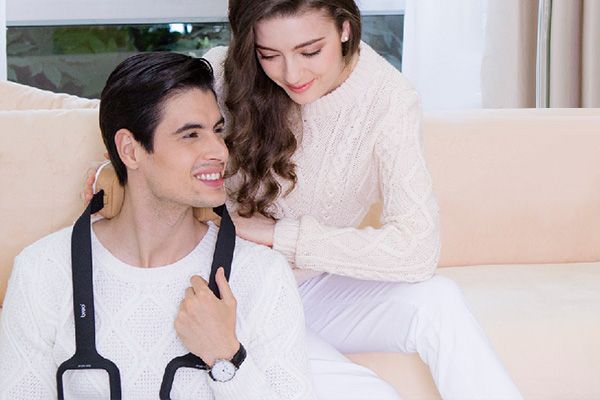 RELIEVES NECK PAIN
The Neck Massager with Handles relaxes cervical vertebrae, eases tensed muscles, stimulates blood circulation and improves oxygen supply.